One platform that takes AI to the next level
In our AI operating system AIOS we combine lightweight, combinable AI solutions. Through AIOS, we guarantee a smooth operation and continuous further development of our continuously learning AI models. Tap into new potentials today and be ready for the competition of tomorrow.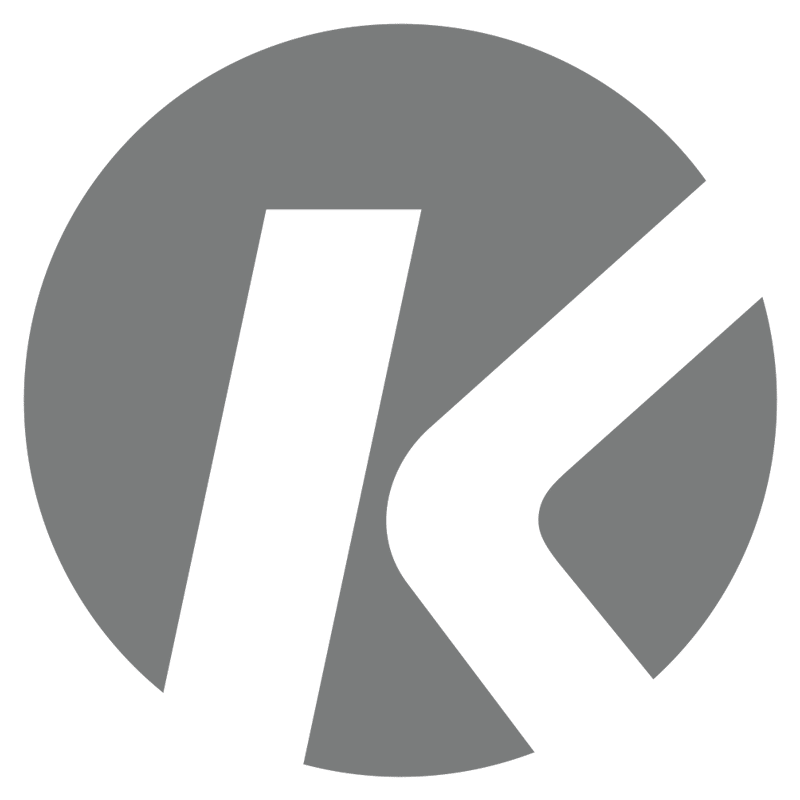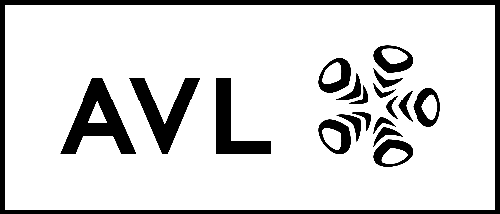 Many solutions, one base: AIOS
AIOS is the heart of your AI solutions and keeps your business running at all times.
AIOS, Leftshift One's AI platform, combines all components in one powerful and transparent system. It is responsible for deploying, operating & monitoring Machine Learning models reliably and efficiently. AIOS not only supports the deployment process of AI solutions, but guarantees continuous learning of AI models as well as automatic updates including version control.
The biggest advantage lies in the need-oriented combinability of individual AI solutions and their features – in the future, you will directly solve more than one problem at a time. The AI platform supports only trustworthy & explainable machine learning models by default, so that you understand the decisions of our AI and always remain in control.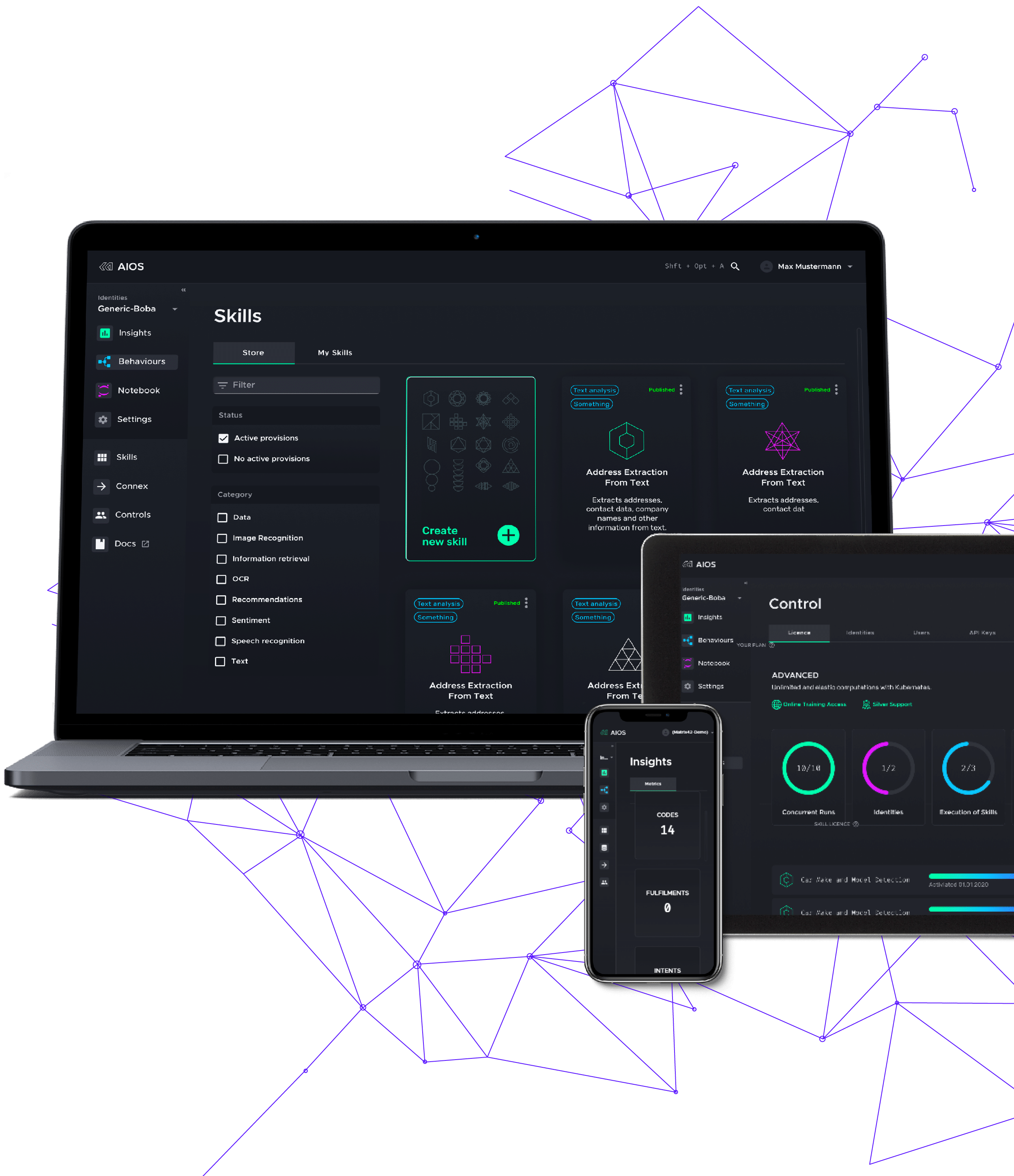 as a future-proof system for all your AI solutions.
for immediate use in your company.
for faster application in practice.
to safe you future advantages.
So that no one gets out of line!
Conduct all your AI solutions with ease - with AIOS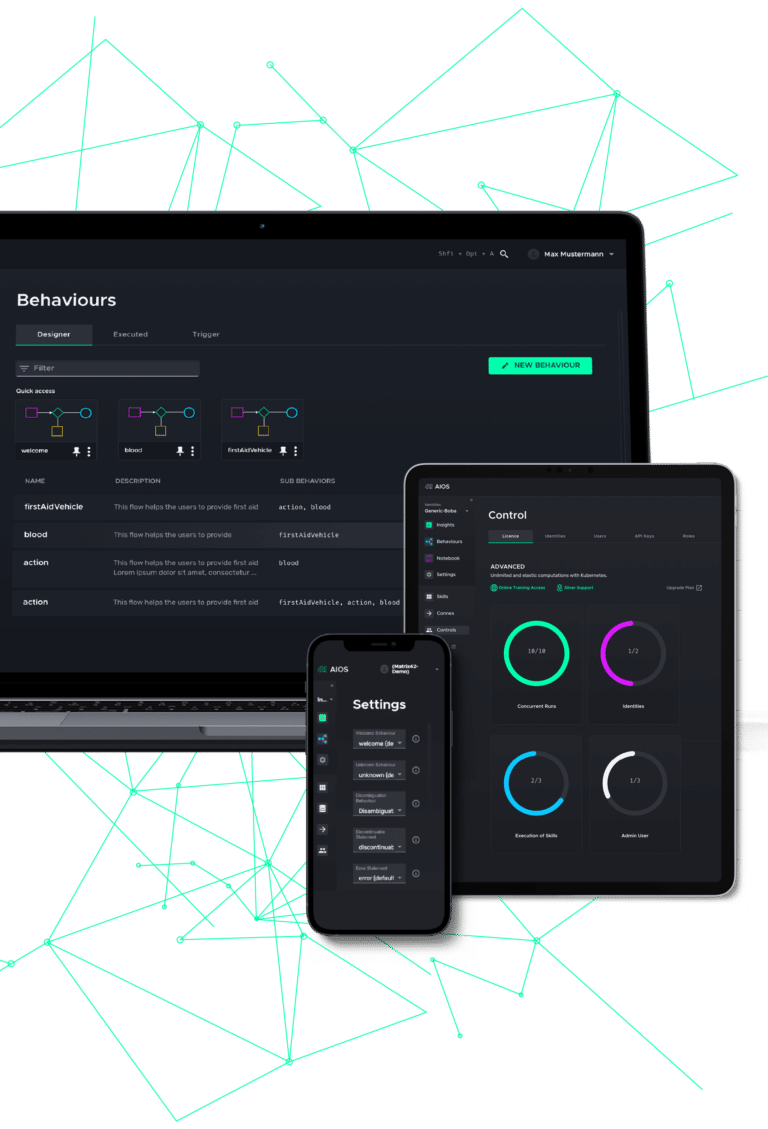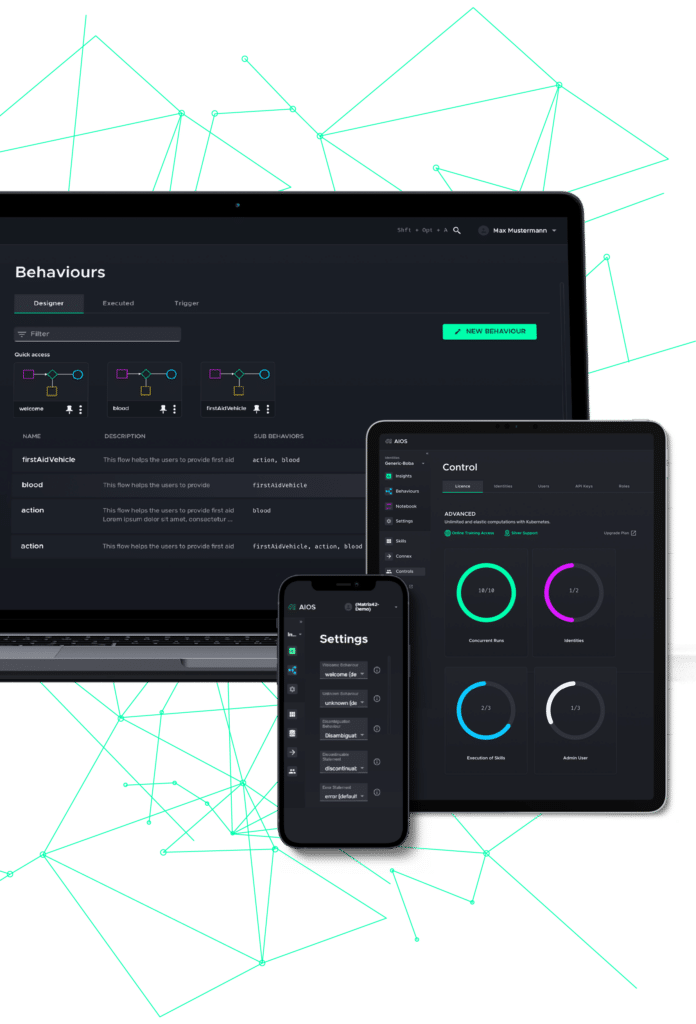 Why AIOS? 
immediately ready & easy to use
fast & reliable deployment of AI
easy integration with OpenAPI via Add-Ons
central ML model management & process control
vertical and horizontal scaling
enables continuous learning of AI models
transparent and understandable model operations
"Think outside the box": how creative problem-solving relates to machine learning
The best results using AI can only be achieved by combining different ML models! This is exactly the advantage AIOS offers. Because problems are also multidimensional, multidisciplinary answers lead to solve problems faster and more accurately.
Moreover, continuous learning of AI models is your highest ace up your sleeve. The strongest solution is based on continuous learning with controlled human feedback. Together they provide the central element for a sustainable & competitive AI application and the first step towards symbiosis between humans & machines.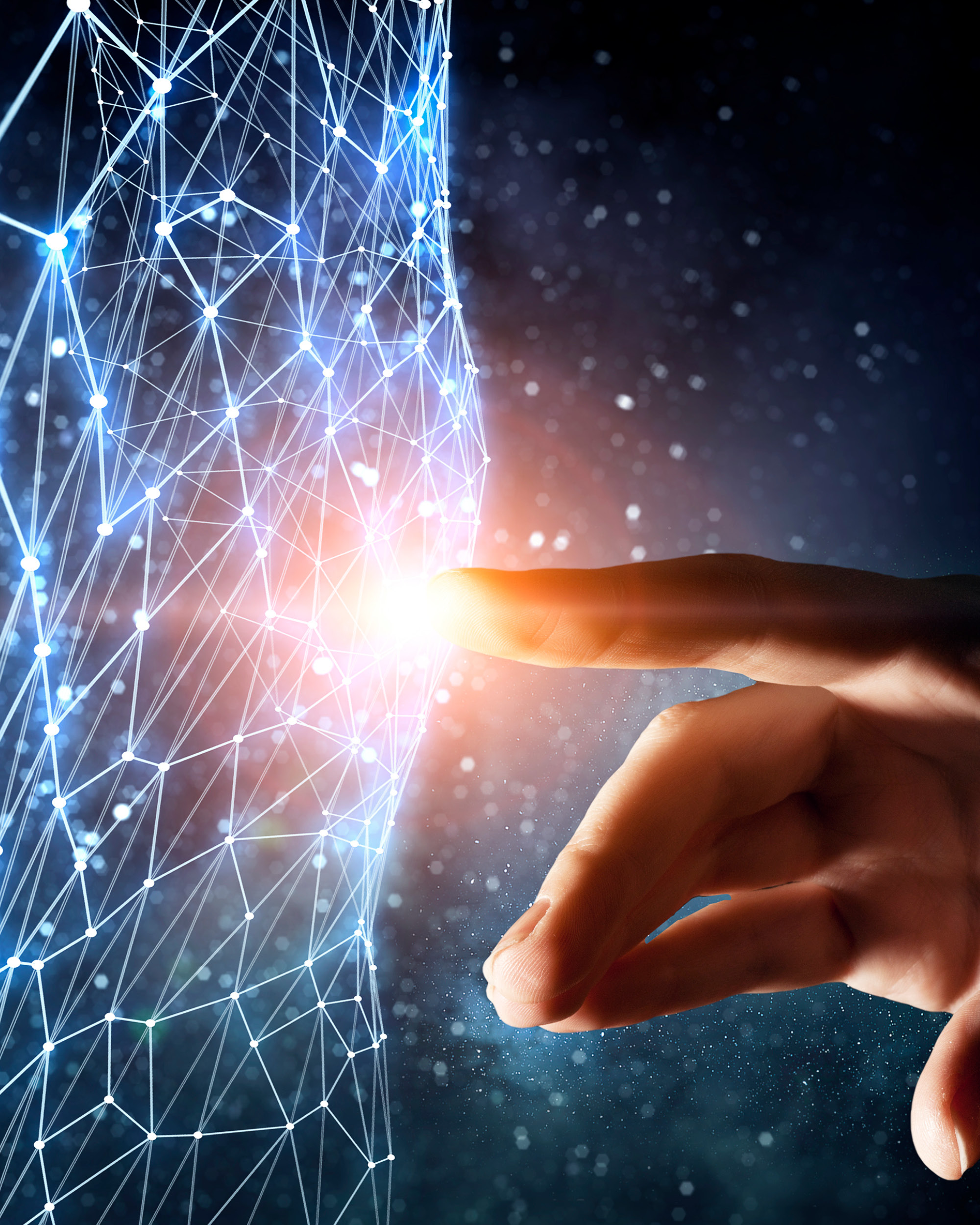 Born out of belief, proven by intelligence
A better AI relies on 6 essential cornerstones
Deployment
#configure #easy2use #development
AIOS is a preconfigured AI development platform. This means machine learning models, code or interfaces can be deployed and scaled horizontally and vertically in a quick and easy fashion.
Operations
#operation #devops #infrastructure
The AI Operating System AIOS AIOS independently takes care of the entire 24/7 operation of AI models and AI applications. This allows you to concentrate on your core competencies without any worries.
Monitoring
#heartbeat #accuracy #pipeline
Everything at a glance! Your machine learning models and AI applications in a monitored and healthy development environment generates the most business value for your company.
Composite AI
#combine #connect #value
Only by combining different machine learning models, code and interfaces can a problem be solved efficiently, cost-effectively and end-to-end. The base for this is the AIOS platform for Model Operations.
Continuous Learning
#update #learning #versioning
Artificial intelligence must continuously evolve and learn to deal with new challenges. AIOS supports training pipelines, supervised learning and ML model updates.
Responsible AI
#explainable #accountable #responsible
Stay in control! Artificial intelligence must be trustworthy, explainable and comprehensible so that you can make the right decisions to derive appropriate actions.
Any AI application will only serve its purpose if it meets your individual requirements.
Our pre-configured AI solutions and pre-trained machine learning models enable us to reliably and quickly transfer them to live operation. Each application is customized to your needs. Because recurring challenges are similar, but they are never the same.
Our goal is to make your path to AI as easy as possible. With a comprehensive analysis, we ensure that our AI solutions meet your individual needs. We also take care of a smooth integration into your software infrastructure during ongoing operation.
Based on our many years of expertise and our special concept of AI-as-a-Service, our AI solutions have proven themselves to our many customers long term. Because in the end, we deliver an efficient solution that actually generates business value. 
With Leftshift One's AI, you always stay up-to-date and up to new challenges. Take the first step together with us – the time is now!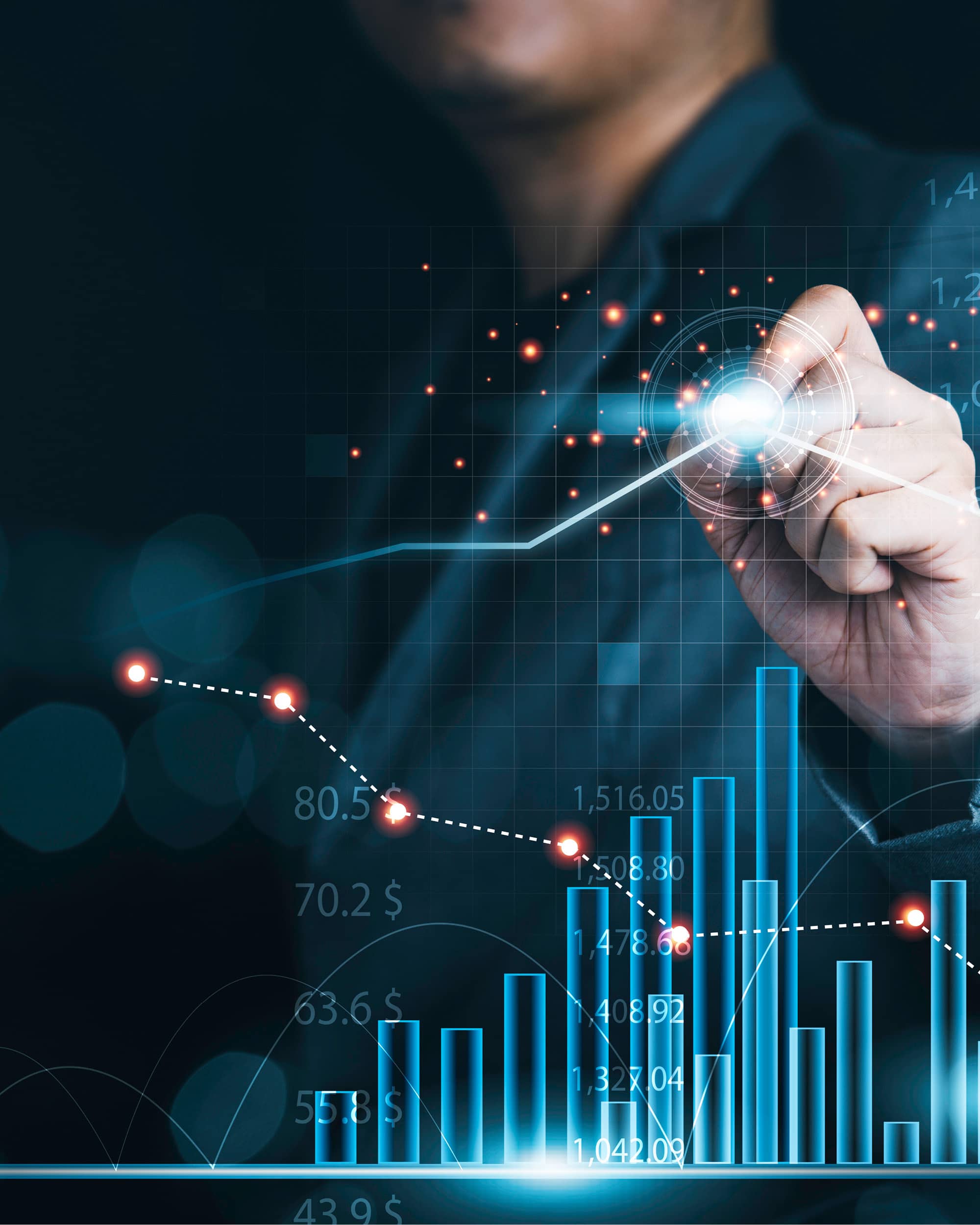 You too can benefit from the advantages of AI-supported solution. Request a non-binding personal consultation with our AI experts now.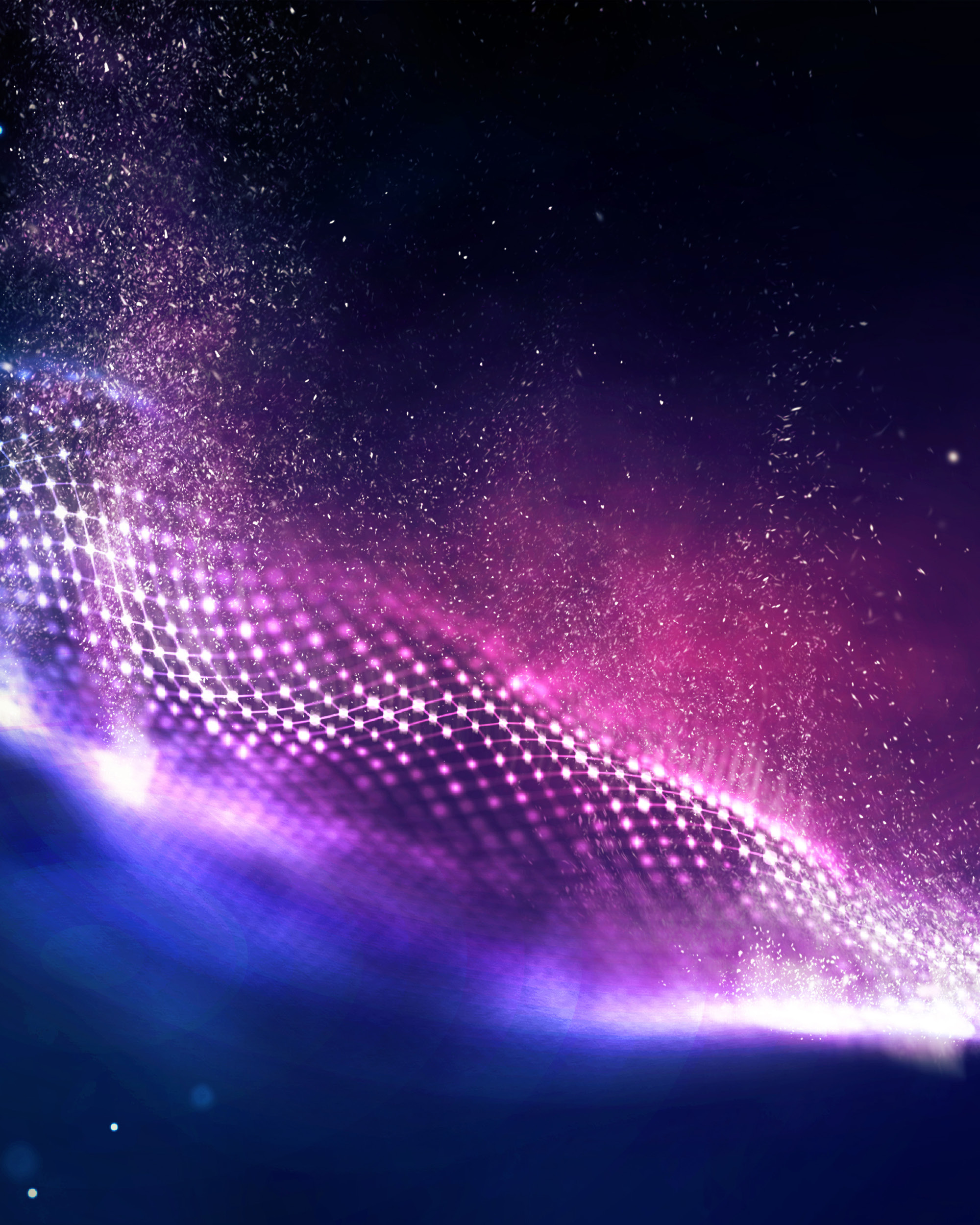 The future belongs to smart companies!
Every problem can be solved with AI? Probably not!
But AI can be an important component in an end-to-end application when digitalisation, data science & machine learning, and human expertise work together to find a solution. This is the only way to be prepared for the challenges of the future.
Artificial intelligence must be connected & learn continuously 24/7! Therefore, we have developed AIOS, the AI platform that easily integrates into any infrastructure and already provides the ideal learning environment. This enables your company to meet future challenges as easily as possible.
We can also realise the individual needs of our customers at any time. We have set ourselves the goal, as a companion in the AI field, to support you on your way until you outrun the competition by yourself.
Our AI application adapts to your needs and integrates easily with your software infrastructure.
Business value is created only with the right software integration into your infrastructure. The AI-as-a-service concept makes the integration of artificial intelligence simply easy, which is done via defined and standardized APIs.
Our AI solution runs on AIOS, our AI platform. No matter which services you want to use and interconnect with other applications within your infrastructure, AIOS will make it possible.
Support from start to finish and beyond
We take care of a smooth integration into your infrastructure and are also available for you around the clock, thereafter.
Hosting & Operations
AI Platform AIOS
Service & Support
Hosting & Operations
Our three hosting variants:
Public Cloud: As AI-as-a-Service provider we guarantee 99.9% availability –
dynamically scalable with shared resources as a cost-effective variant 
Private Cloud: Data secure hosting in a private data center
OnPremise: Integration into your internal infrastructure is possible as well
You decide, we deliver – with our AI platform, up and running in just 30 days! 
AI Platform AIOS
Service & Support
So, what AI dream do you have in mind? Let's talk about it.
To respond to your request, we process the data you'll provide in the form to the right. Thank you for taking the time to fill it in!
You can revoke your consent to this at any time. Please refer to the confirmation email and our privacy policy for more detailed information on data protection.
Artificial intelligence starter kit
Your companion with expert knowledge: We facilitate your entry into the AI world!

The three-step AI starter kit from Leftshift One enables your company to easily find its own AI solution. The 360° Company AI Check assesses your company's AI potential and thus offers the perfect start. If you are already clear about this, a thorough data analysis (Private Data Audit) sets the course for the final step: Together with your team, our AIOS Task Force will develop a custom AI application in a 48h-Datathon. 
Decide how you want to get started. But: Start your AI future now!