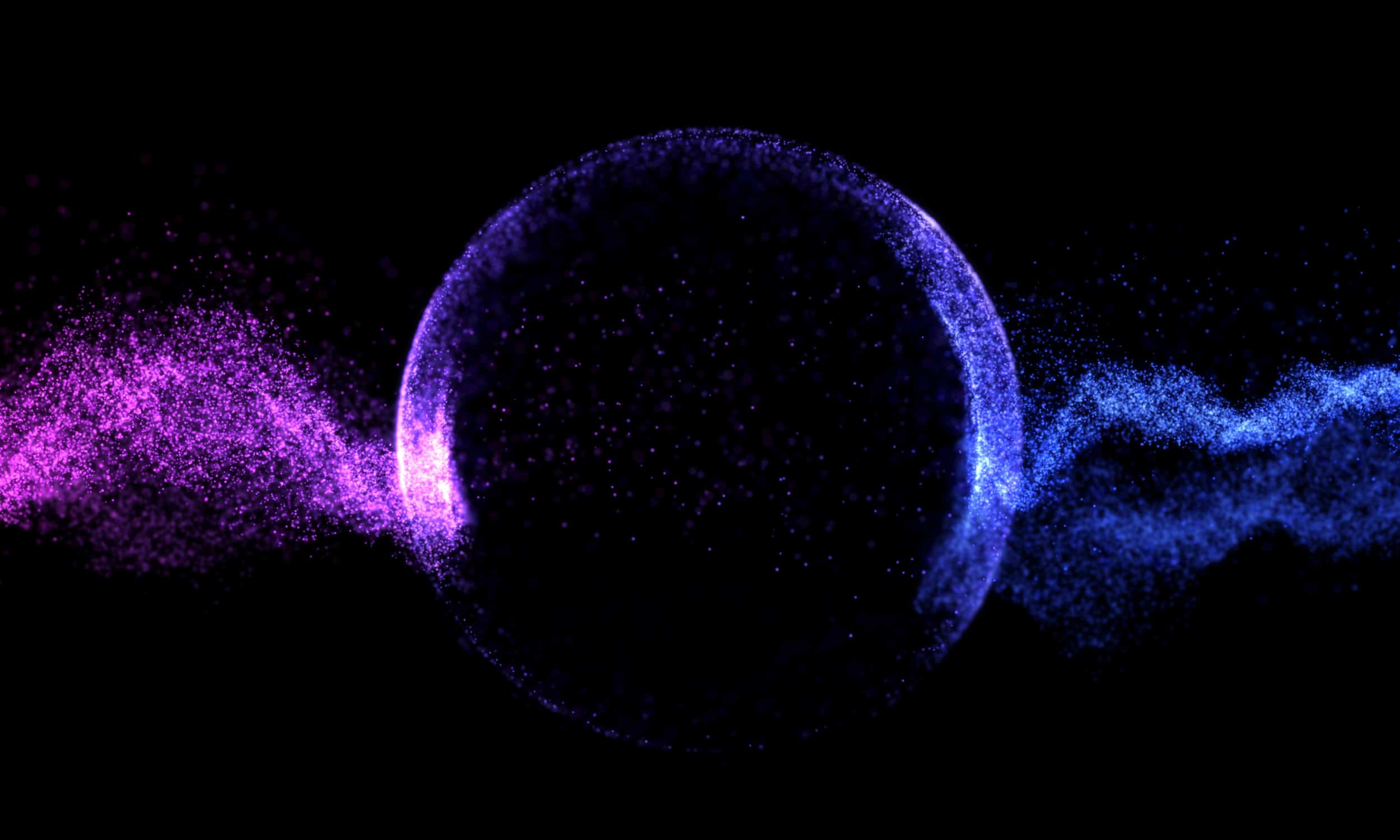 (R-)Evolutionize your customer support
No more detours to problem-solving: Conversational UI/AI offers your customers far more than just a conventional question-and-answer service. From now on, this solution based on artificial intelligence means that users can at anytime turn to a fully automated contact point.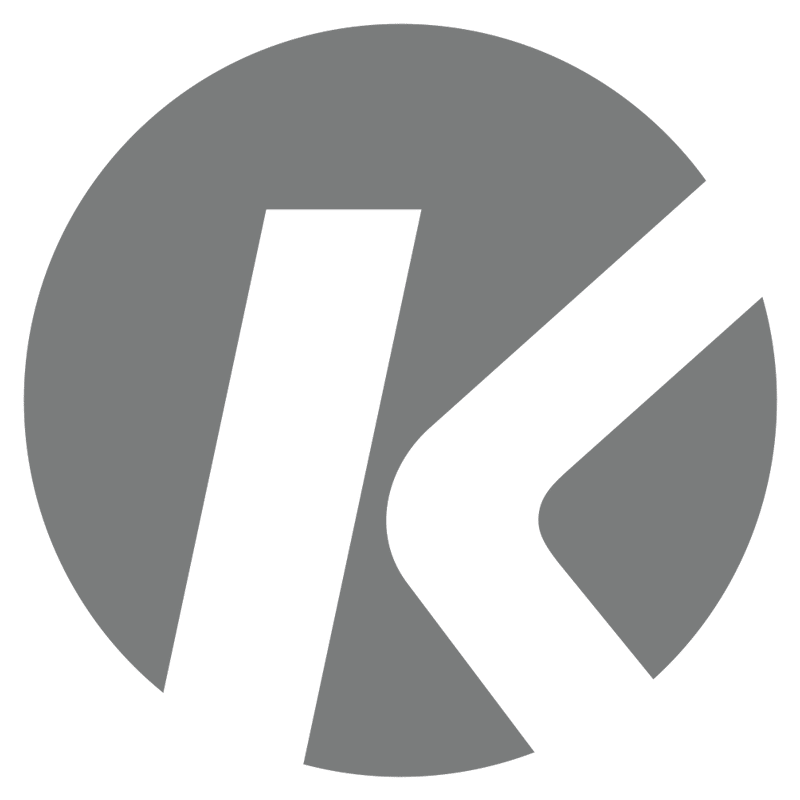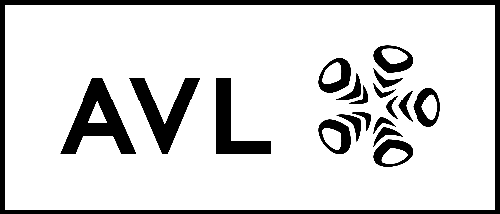 Support 24/7 - The AI is always ready to listen
Assist customers with challenges around the clock now
Our AI-based Conversational UI/AI not only captures the content of customer requests but rather also processes the context of the request based on semantic text understanding. 
While the conversation with the customer takes place in the foreground (UI), in the background artificial intelligence can already sift through various sources simultaneously, interact with multiple systems & automate complex processes (AI).
This is how users can find the fastest possible way to a suitable solution that will help them.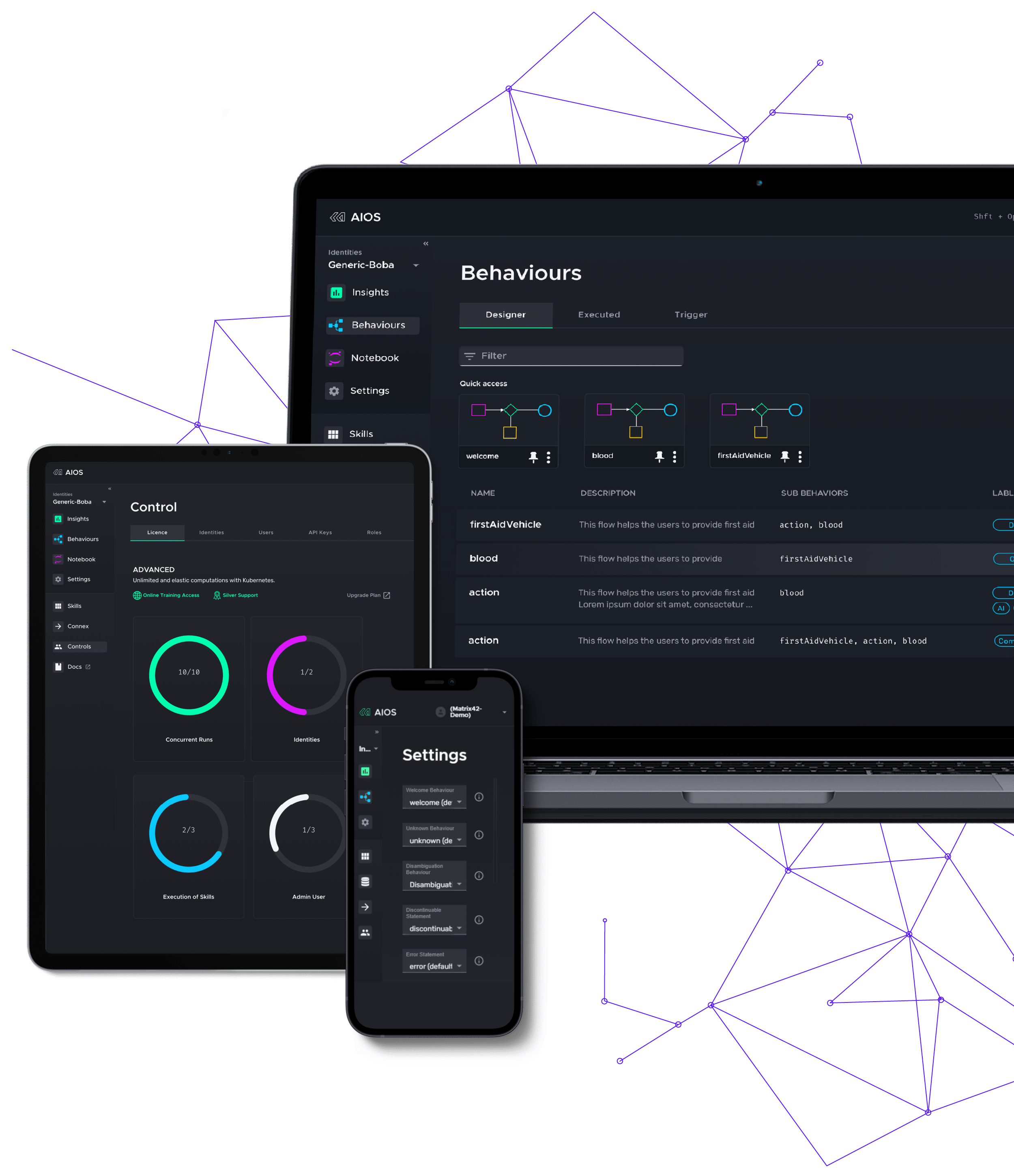 Conversational UI / AI in figures
Customer concerns are solved quickly & easily
Meaningful conversation instead of an aimless Q&A game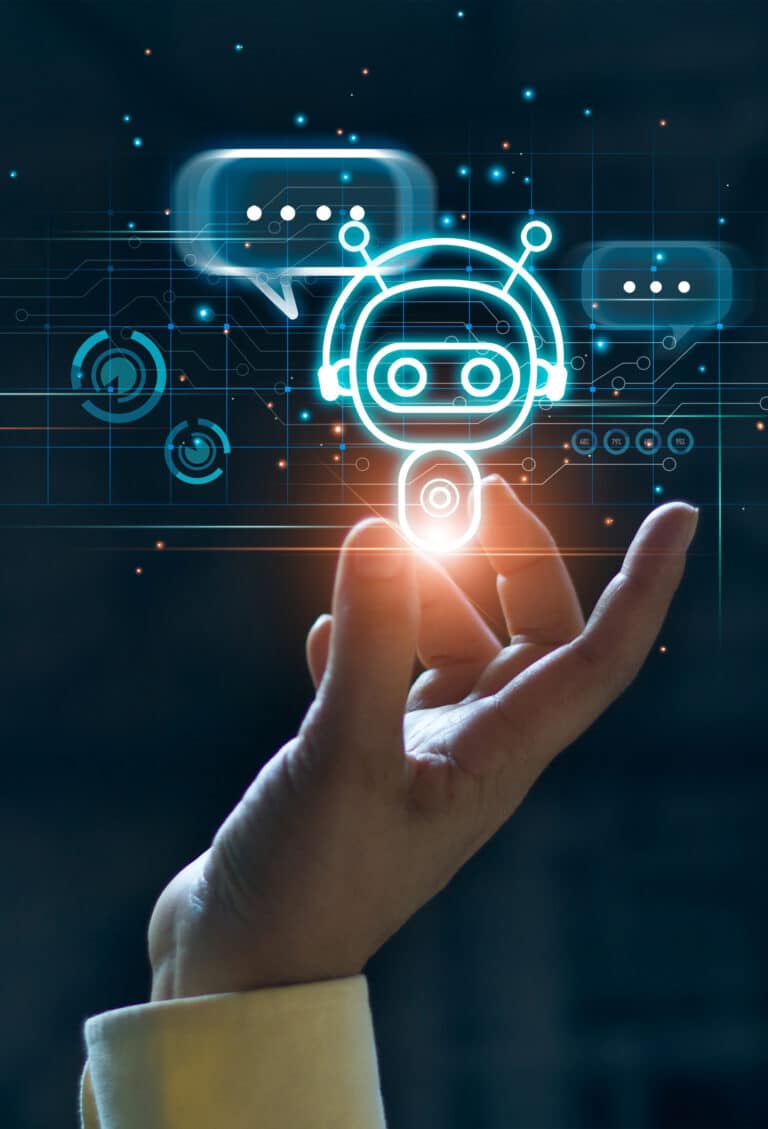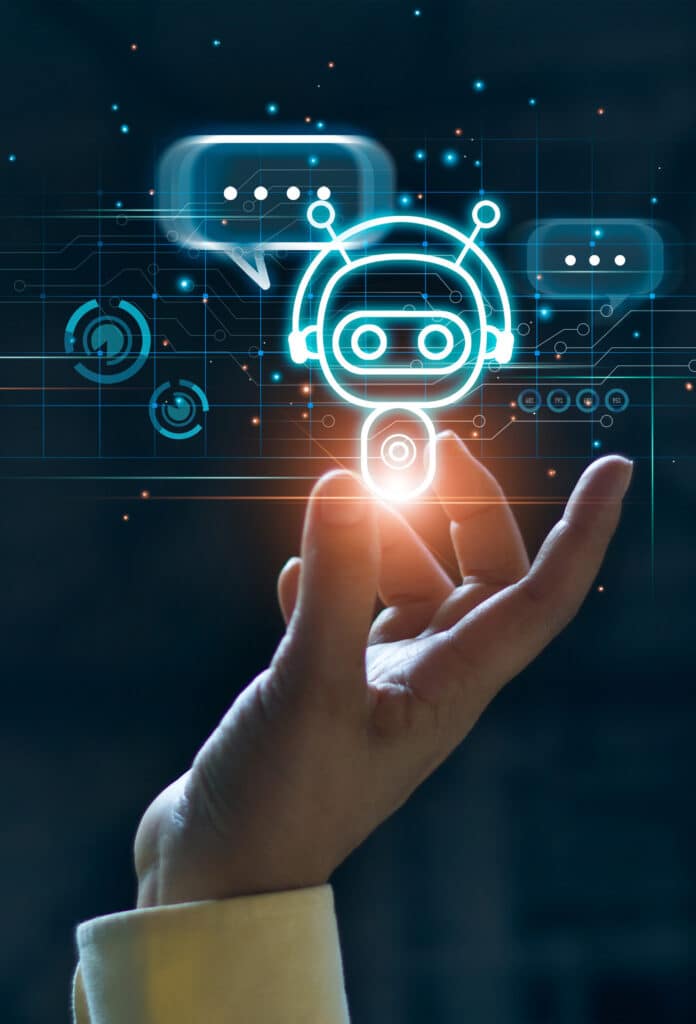 Your advantages at a glance
Case-closing conversations
Personal consultation without machine speech patterns
Accurate problem-solving in real-time
Understanding without difficulties
Knowledge available 24/7
Superior user experience through innovative UX design
AI-supported communication of tomorrow already today
Have your customers got any pressing questions?
6 features work together to find the right answers.
Smart Search
#nlu #nlp #linguistics
By means of Natural Language Understanding (NLU), the artificial intelligence parses the content of a text. It then matches the search query according to its intent to correctly allocate the appropriate information to the request. This way, the system will make sure that the search results contain only relevant information.
Keyword Matching
#matching #keywords #filtering
In addition to the content, the system also indexes all relevant keywords and identifiers. This allows, for example, internal searches for specific item numbers, personas or even different versions. Futhermore, filter functions such as country specification also assist customers during targeted searches.
Universal Language Skills
#nlg #multi_language #translation
Artificial intelligence is able to recognize 52 languages and perform language translation automatically. The machine learning model can thus understand the English language of a document, for example, and translate it into other languages on demand.
Text Analysis
#nlu #nlp #text #language
The pre-trained machine learning models from the text domain understand natural language (NLU) and can also interpret the context. Once the AI has understood the job, it makes an informed decision and initiates the right action.
Automatische Antworten
#natural_language_generation #templates #process
The pre-trained machine learning models from the text domain understand natural language (NLU) and can also interpret the context. Once the AI has understood the job, it makes an informed decision and initiates the right action.
Human/Computer Interaction
#information_retrieval #human-in-the-loop #processoptimization
Collaboration instead of competition! Artificial intelligence improves collaboration between humans and machines - true to the principle: Leave repetitive, time-consuming work to the AI so that you can concentrate on more important things.
Fully automated and authentic customer interaction.
High-tech communication powered by the Conversational UI/AI makes life easier for your customers.
The artificial intelligence (AI) underlying this solution automatically analyzes and captures all relevant tasks, data, and intents, and understands the core and context of the requests. In addition, a user interface (UI) tailored to customer needs provides the perfect interface for human-machine interaction.
This way, the AI can optimize processes in your organization and deliver personalized answers and solutions. By automating the known and handing over the unknown to semantic search, you free up your team, which from now on will use time and energy more purposefully. Operational efficiency gains directly as a result.
Conversational UI/AI offers the smart, fast, and round-the-clock assistance that your customers would expect from you.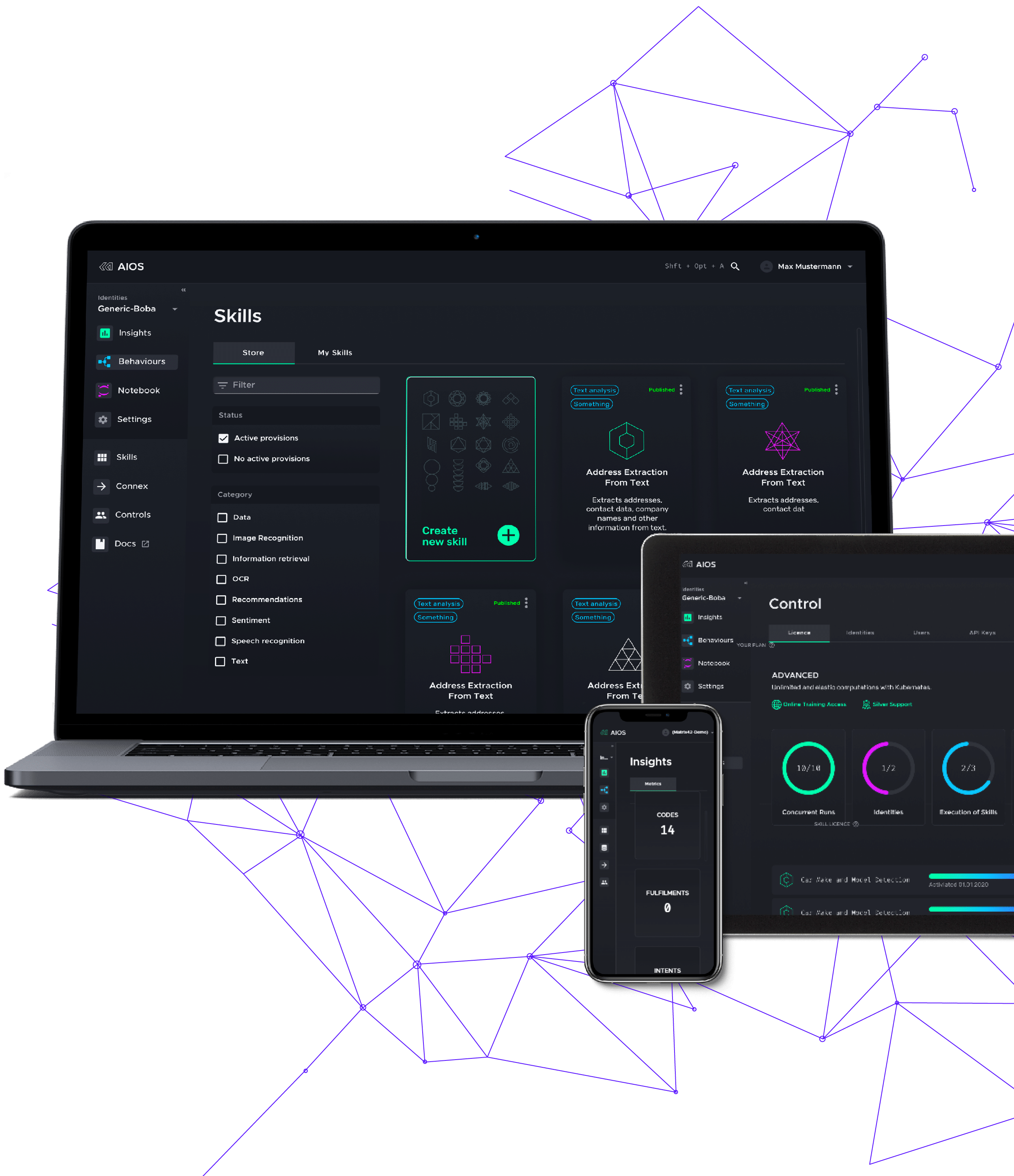 You too can benefit from the advantages of the Conversational UI/AI. Request a non-binding personal consultation with our AI experts now.
Our AI application adapts to your needs and integrates easily with your software infrastructure.
Business value is created only with the right software integration into your infrastructure. The AI-as-a-service concept makes the integration of artificial intelligence simply easy, which is done via defined and standardized APIs.
Our AI solution runs on AIOS, our AI platform. No matter which services you want to use and interconnect with other applications within your infrastructure, AIOS will make it possible.
Support from start to finish and beyond
We take care of a smooth integration into your infrastructure and are also available for you around the clock, thereafter.
Hosting & Operations
AI Platform AIOS
Service & Support
Hosting & Operations
Our three hosting variants:
Public Cloud: As AI-as-a-Service provider we guarantee 99.9% availability –
dynamically scalable with shared resources as a cost-effective variant 
Private Cloud: Data secure hosting in a private data center
OnPremise: Integration into your internal infrastructure is possible as well
You decide, we deliver – with our AI platform, up and running in just 30 days! 
AI Platform AIOS
Service & Support
Any questions about the AI Solution we just presented? Let's talk about it.
To respond to your request, we process the data you'll provide in the form to the right. Thank you for taking the time to fill it in!
You can revoke your consent to this at any time. Please refer to the confirmation email and our privacy policy for more detailed information on data protection.
Artificial intelligence starter kit
Your companion with expert knowledge: We facilitate your entry into the AI world!

The three-step AI starter kit from Leftshift One enables your company to easily find its own AI solution. The 360° Company AI Check assesses your company's AI potential and thus offers the perfect start. If you are already clear about this, a thorough data analysis (Private Data Audit) sets the course for the final step: Together with your team, our AIOS Task Force will develop a custom AI application in a 48h-Datathon. 
Decide how you want to get started. But: Start your AI future now!