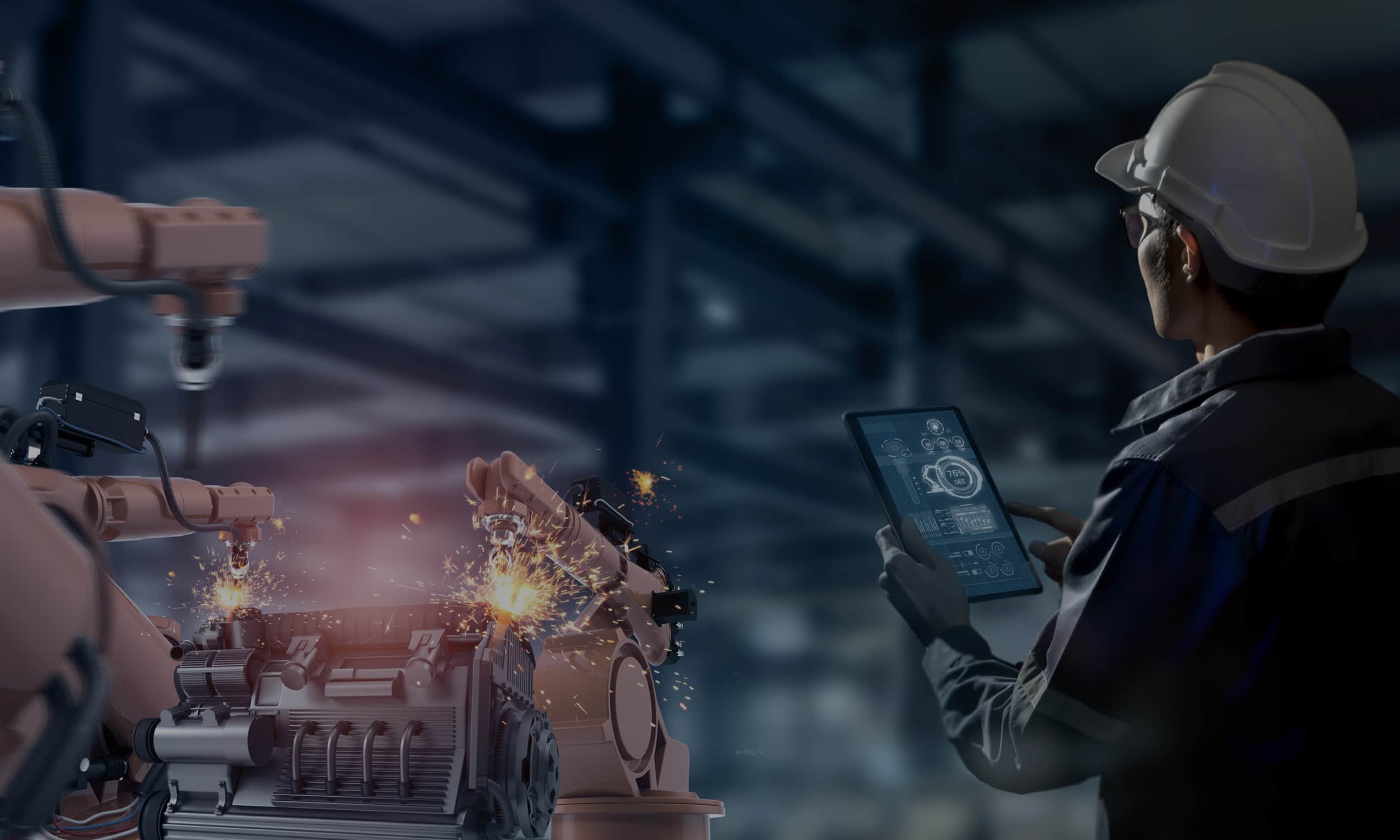 One AI for all cases -your production has never run so smoothly
Do potential disruptions and delays caused by maintenance work cost you nerves and your business money? The Predictive Maintenance solution based on artificial intelligence helps you stay one step ahead of these situations and only face them in complete serenity – if at all.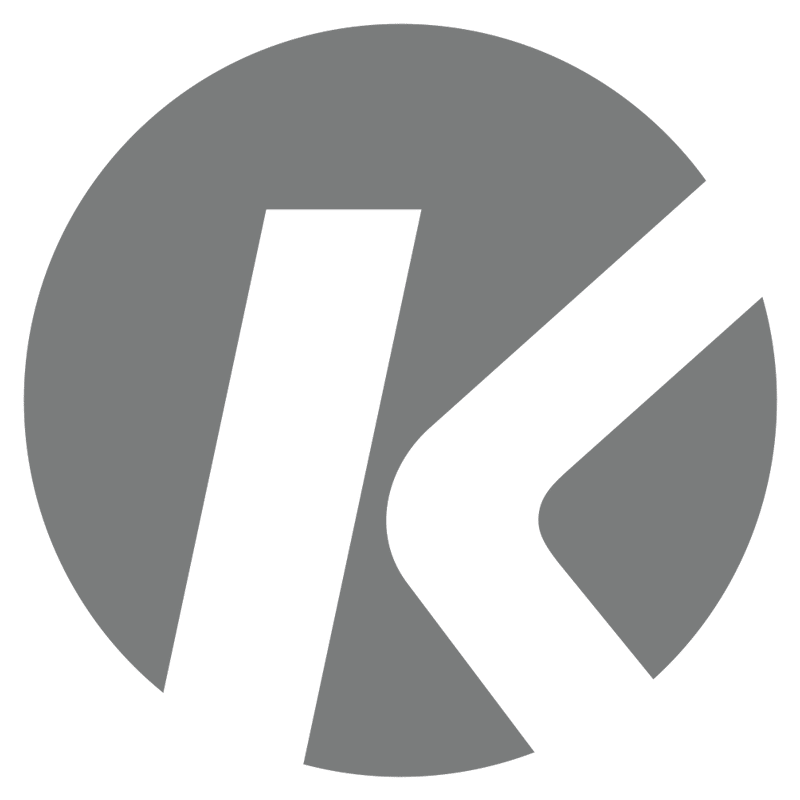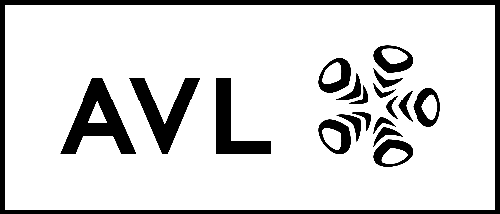 Intelligent line evaluation & monitoring
Schedule maintenance work at the right time and elegantly circumvent downtimes.
Predictive maintenance lets you make efficient use of machine data because AI identifies abnormalities in behavior before a physical problem arises. This gives you unprecedented freedom to act.
By using neural networks to identify responsible patterns that would otherwise be lost in the daily data stream, our AI also allows you to plan downtime & maintenance significantly better.
This saves your company from inappropriate maintenance work & avoidable machine problems and instead guarantees a smooth process.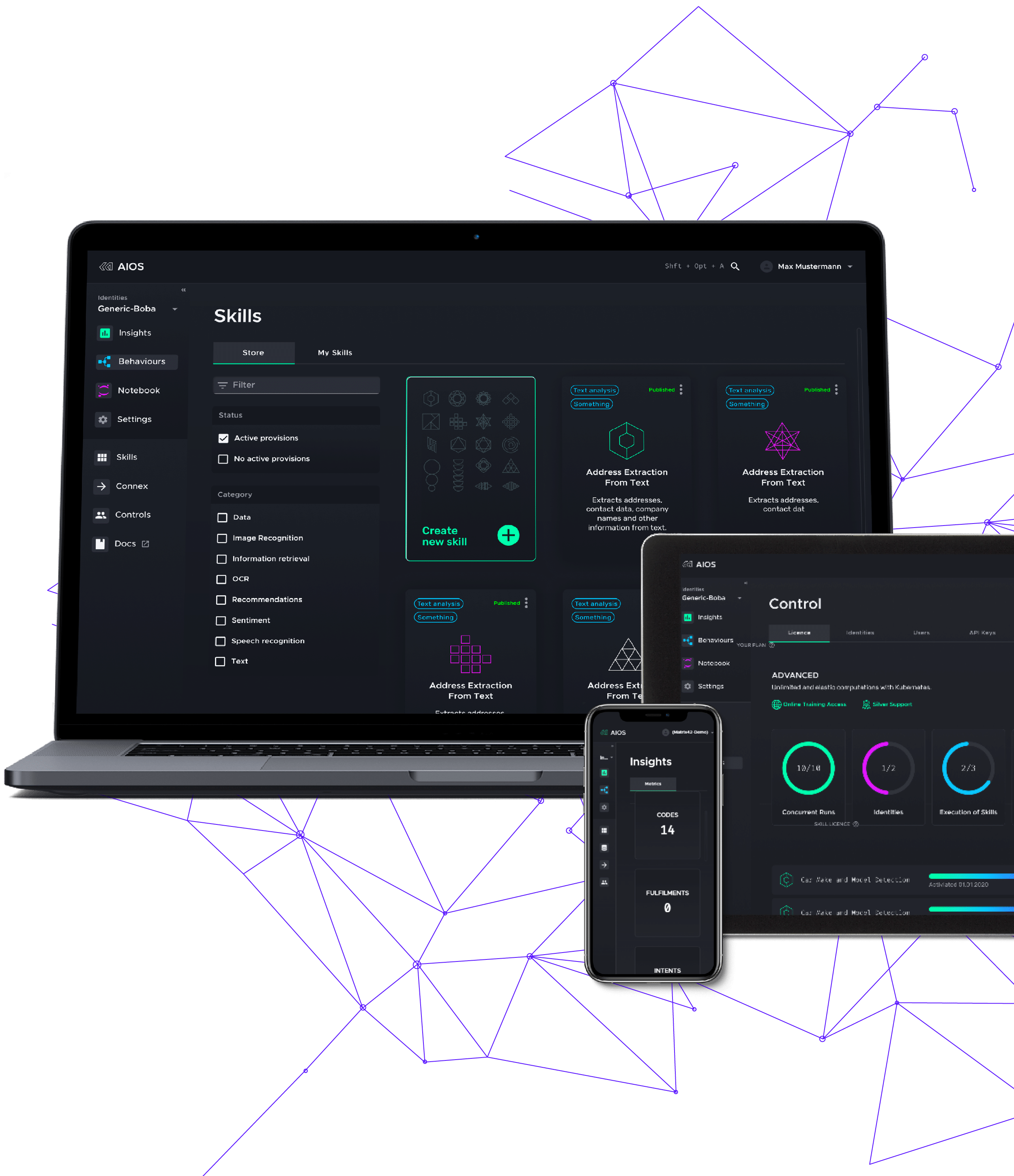 Predictive Maintenance in figures
Fewer disturbances & failures
Intelligent time management is more efficient
Perfectly timed maintenance intervals increase your productivity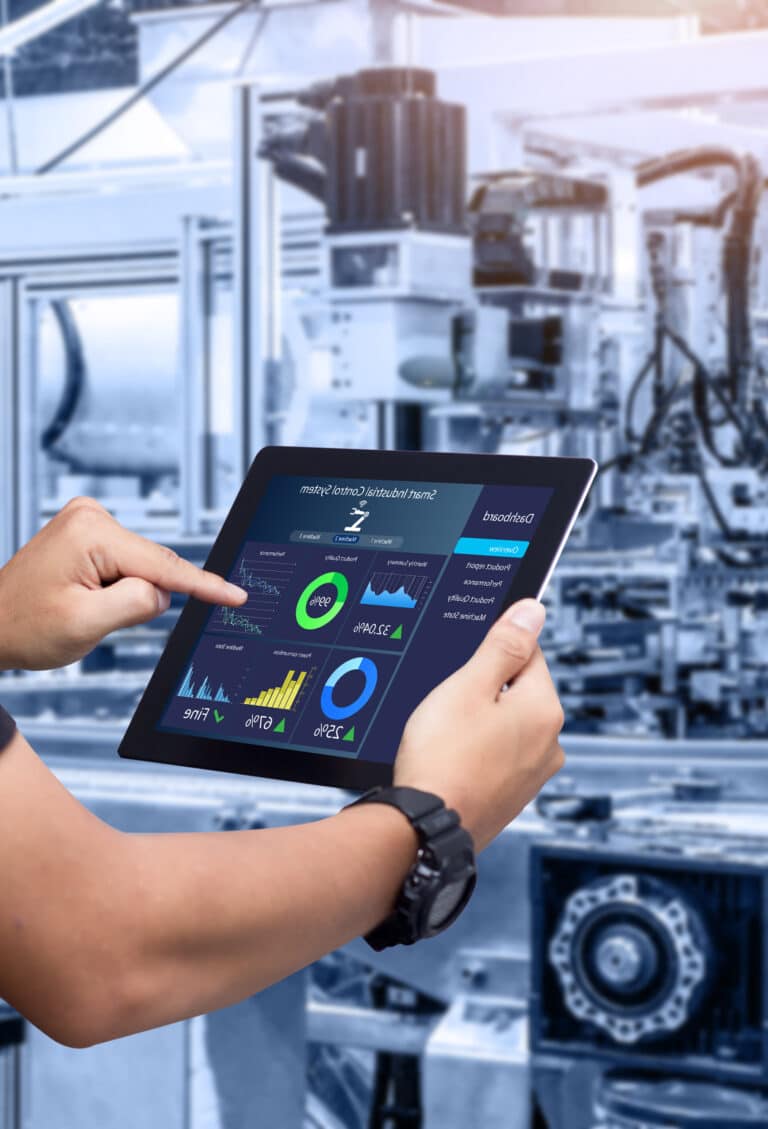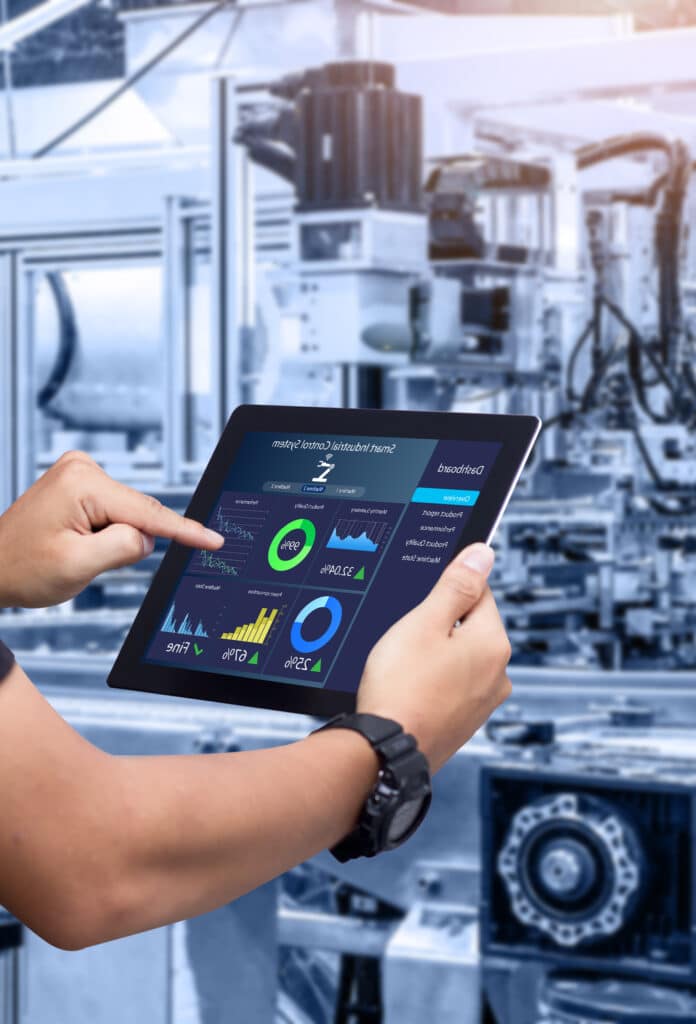 Your benefits at a glance
Reduce downtimes
Cut down on disruptions and outages
Increase the service life of machinery and equipment
AI calculates the optimal maintenance time & speeds up service time
Improve deployment, maintenance, and machine planning
Improved productivity and performance of the machines
Options for individual optimization
Stay cool - switch on the AI
These AI features help you understand your machines better.
Preprocessing
#data #filtering #acquisition
In preprocessing, our approach is to look at your machines and data domains in minute detail. Based on the results, we design the structure through which this information can be fed into the AI system automatically in the best possible way.
Feature Engineering
#criteria #kpis #features
Once the data have been prepared for further processing, we work together with the responsible persons on your side to precisely address the relevant characteristics of the data records. During this process, we define the significant measured variables and individual parameters.
Anomaly Detection
#pattern #anomaly #detection
After the AI understands your machines and their production processes, it can detect deviating behavior from real-time data and respond accordingly. As a result, you will be notified about the status of your machines in the shortest possible time.
Neural Networks
#neuralnetworks #deeplearning #edgeai
We will accompany you in successfully implementing the most modern technologies for your company. Through the use of so-called neural networks, we can considerably improve the predictions of machine behavior and service planning.
Explainable AI
#explAI #understanding #noblackbox
Apart from the critical details for upcoming maintenance intervals and the condition of the machines, it must additionally be understandable where and why the AI makes these decisions. This allows you to recognize & drive further optimizations in the operating process into the future.
AI unlocks incredible production levels
Maintenance is mandatory, predictive maintenance is a smart choice.
To keep up with the competition, tough pricing measures often have to be taken. But, when you don't want to reduce your staff or sacrifice quality, we can offer you the perfect solution.
The perfect solution is combining predictive maintenance with AI. By doing so, we can automate your production operations and the associated maintenance periods and thereby improve them substantially. This newly acquired understanding of the critical factors behind production lines will itself increase the quality of line processes.
Long stoppages & downtimes are costly, so what are you waiting for? Get the competitive edge of AI at your premises now.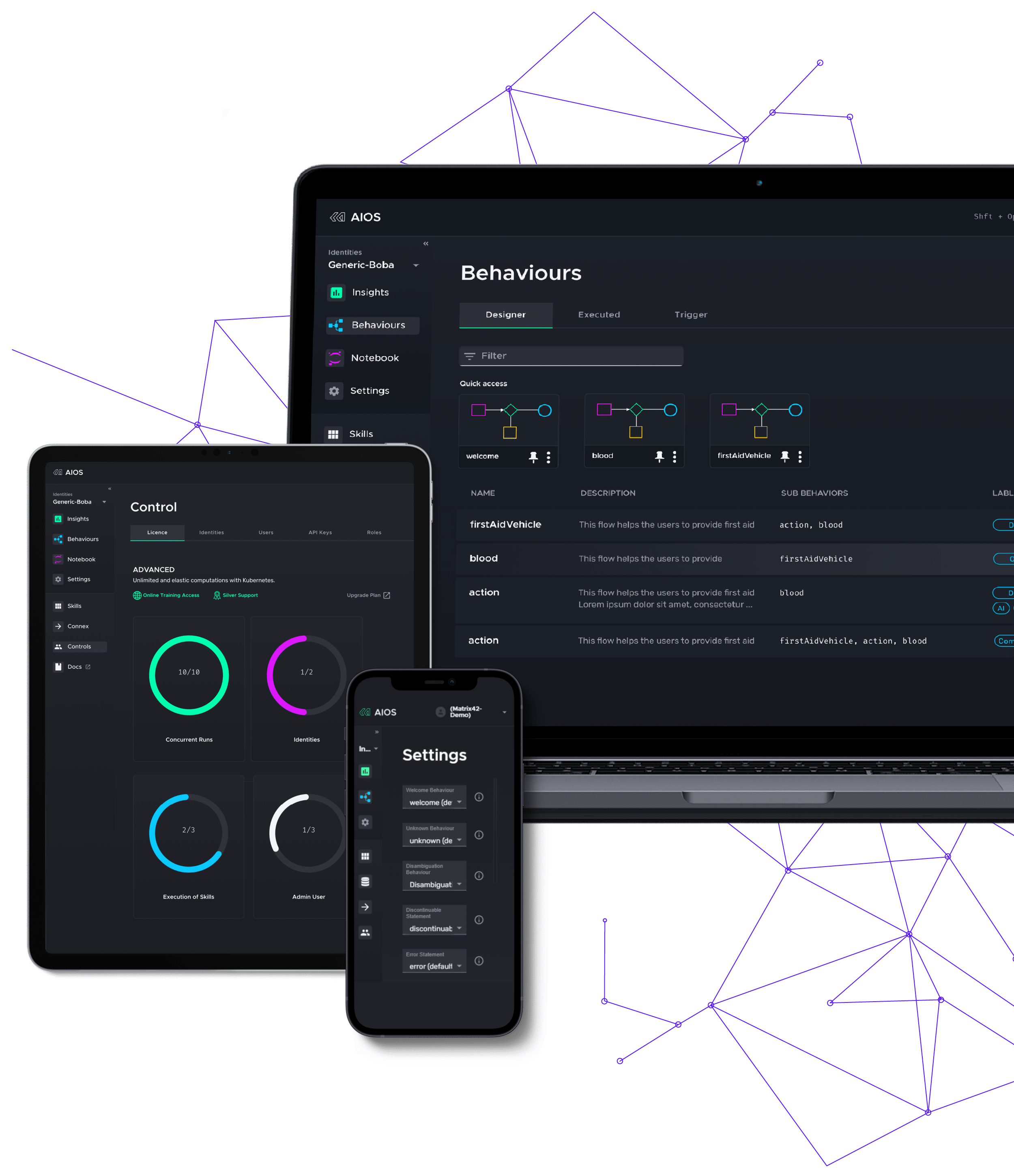 You too can benefit from the advantages of AI-supported Predictive Maintenance. Request a non-binding personal consultation with our AI experts now.
Our AI application adapts to your needs and integrates easily with your software infrastructure.
Business value is created only with the right software integration into your infrastructure. The AI-as-a-service concept makes the integration of artificial intelligence simply easy, which is done via defined and standardized APIs.
Our AI solution runs on AIOS, our AI platform. No matter which services you want to use and interconnect with other applications within your infrastructure, AIOS will make it possible.
Support from start to finish and beyond
We take care of a smooth integration into your infrastructure and are also available for you around the clock, thereafter.
Hosting & Operations
AI Platform AIOS
Service & Support
Hosting & Operations
Our three hosting variants:
Public Cloud: As AI-as-a-Service provider we guarantee 99.9% availability –
dynamically scalable with shared resources as a cost-effective variant 
Private Cloud: Data secure hosting in a private data center
OnPremise: Integration into your internal infrastructure is possible as well
You decide, we deliver – with our AI platform, up and running in just 30 days! 
AI Platform AIOS
Service & Support
Any questions about the AI Solution we just presented? Let's talk about it.
To respond to your request, we process the data you'll provide in the form to the right. Thank you for taking the time to fill it in!
You can revoke your consent to this at any time. Please refer to the confirmation email and our privacy policy for more detailed information on data protection.
Artificial intelligence starter kit
Your companion with expert knowledge: We facilitate your entry into the AI world!

The three-step AI starter kit from Leftshift One enables your company to easily find its own AI solution. The 360° Company AI Check assesses your company's AI potential and thus offers the perfect start. If you are already clear about this, a thorough data analysis (Private Data Audit) sets the course for the final step: Together with your team, our AIOS Task Force will develop a custom AI application in a 48h-Datathon. 
Decide how you want to get started. But: Start your AI future now!