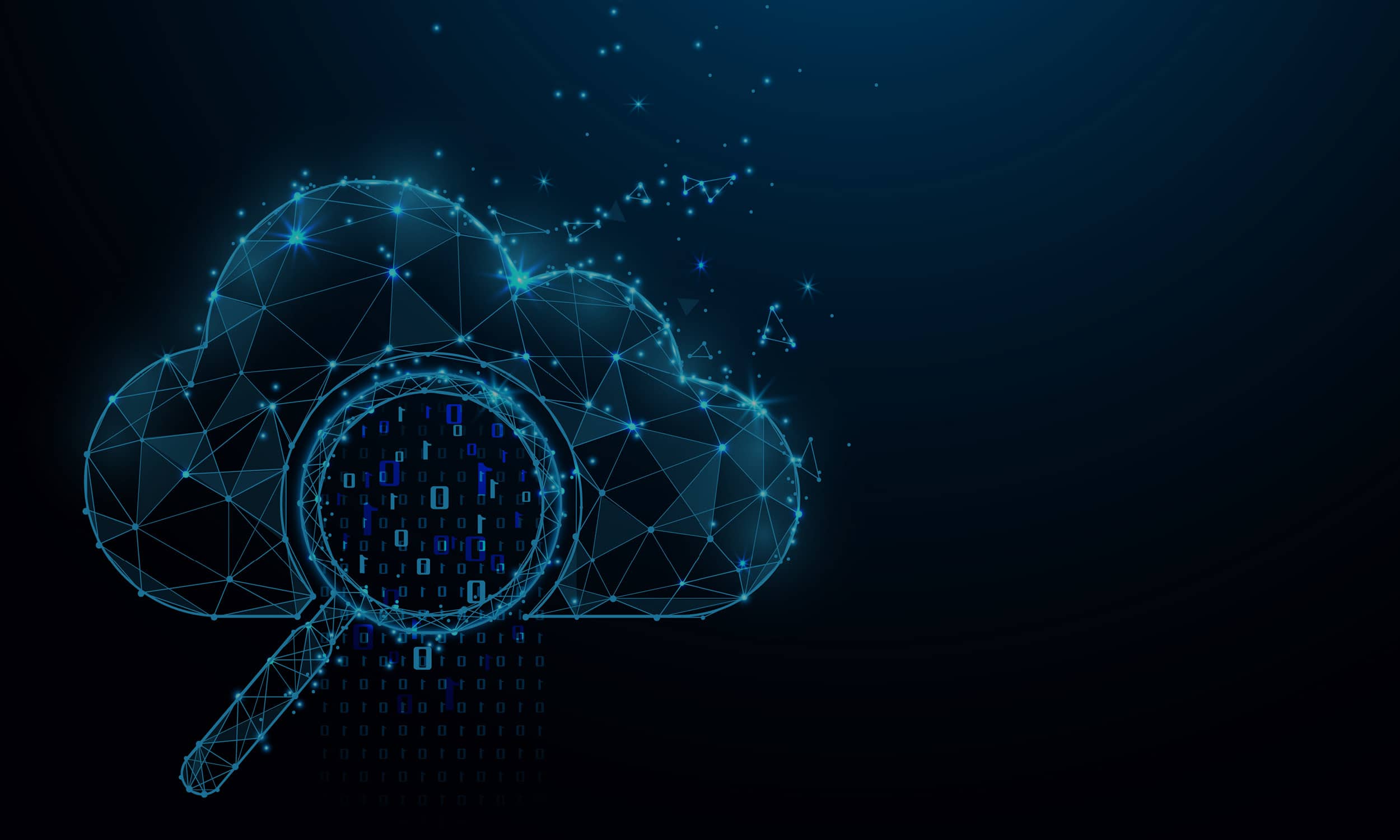 Always just a click away from what you're looking for.
Do you need detailed information, but are just losing time and patience while you struggle through a plethora of documents? Our AI solution Semantic Search finds the information you need in seconds for you and your customers internally or externally – no matter what format it's in.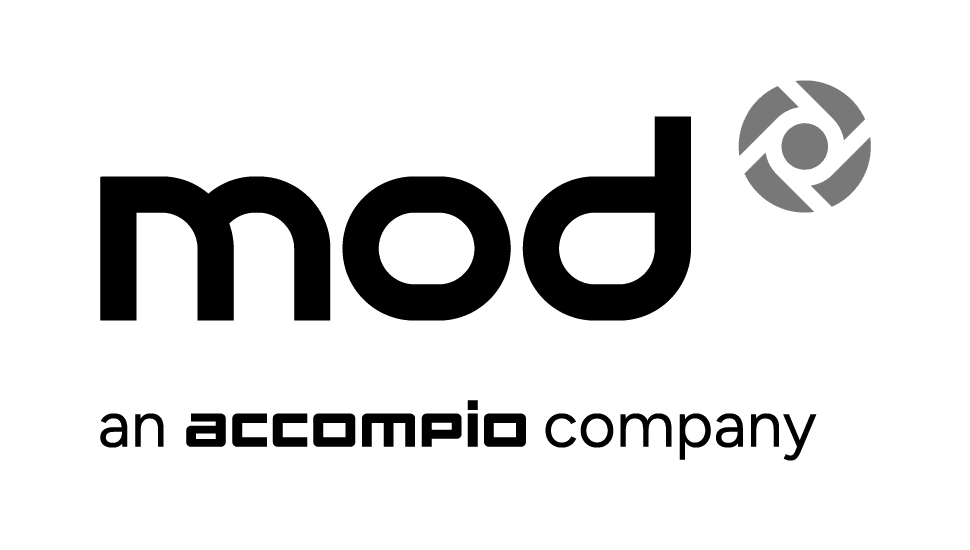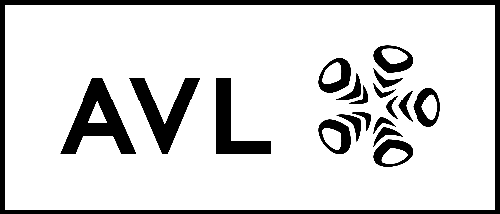 Semantic Competence meets Keyword Analysis
Lengthy searches are a thing of the past: Our AI reads more than just the strings in your search query.
With Semantic Search, you benefit from a value-added AI application that reactivates dormant information and makes it quickly & easily accessible to you and your customers.
On request, our artificial intelligence filters the flood of information for the relevant details and provides results without delay. It not only parses individual words but also understands the content and interprets the context of your search – be it PDFs, images, or helpdesk articles.
This way, you and your customers receive only customized and meaningful results.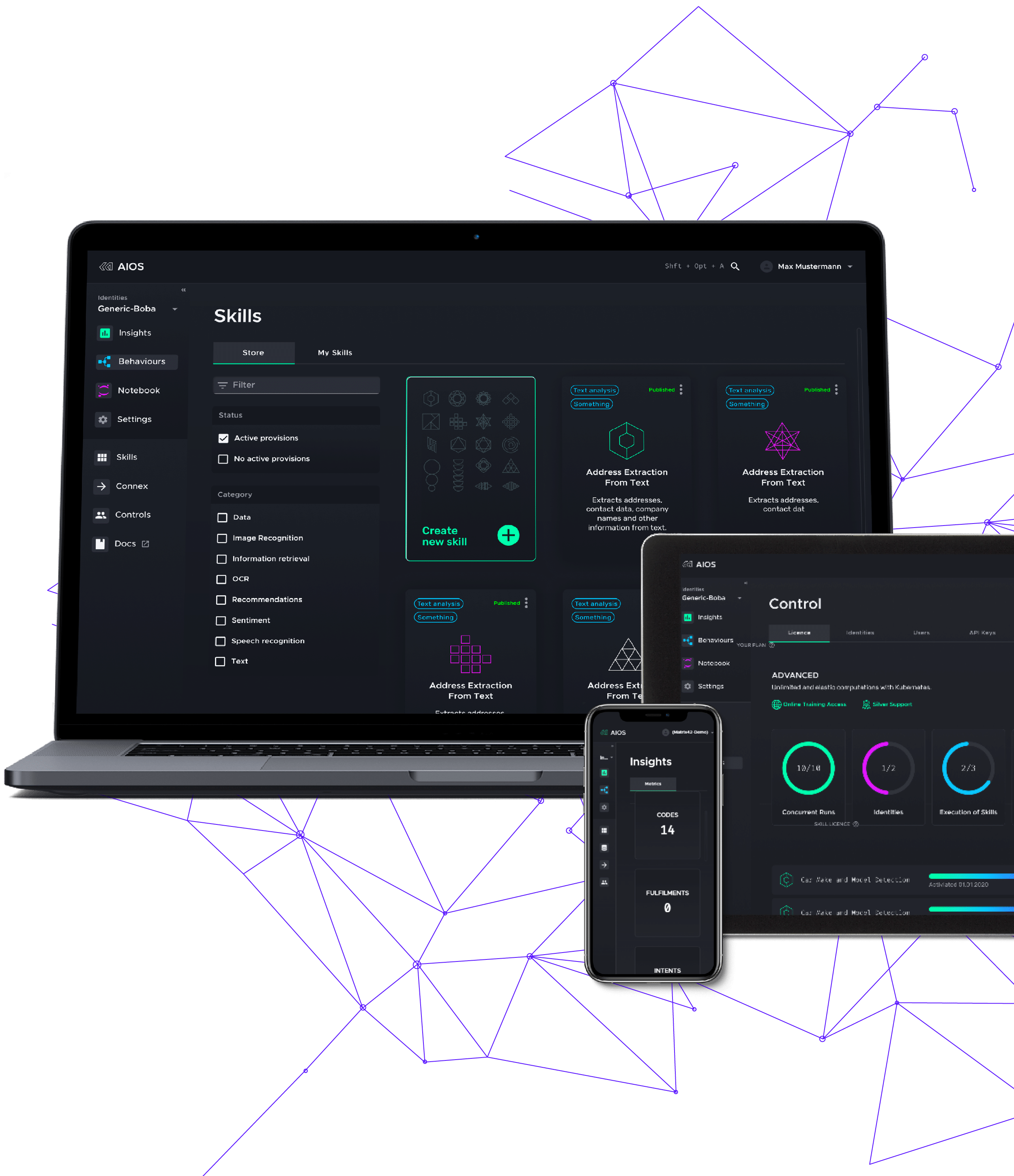 Semantic Search in figures
Increased
Self-service rate
More case-closing recommendations for action
Higher ticket and support volume
Data & information management with added value
Search support for you and your customers: AI delivers results all in seconds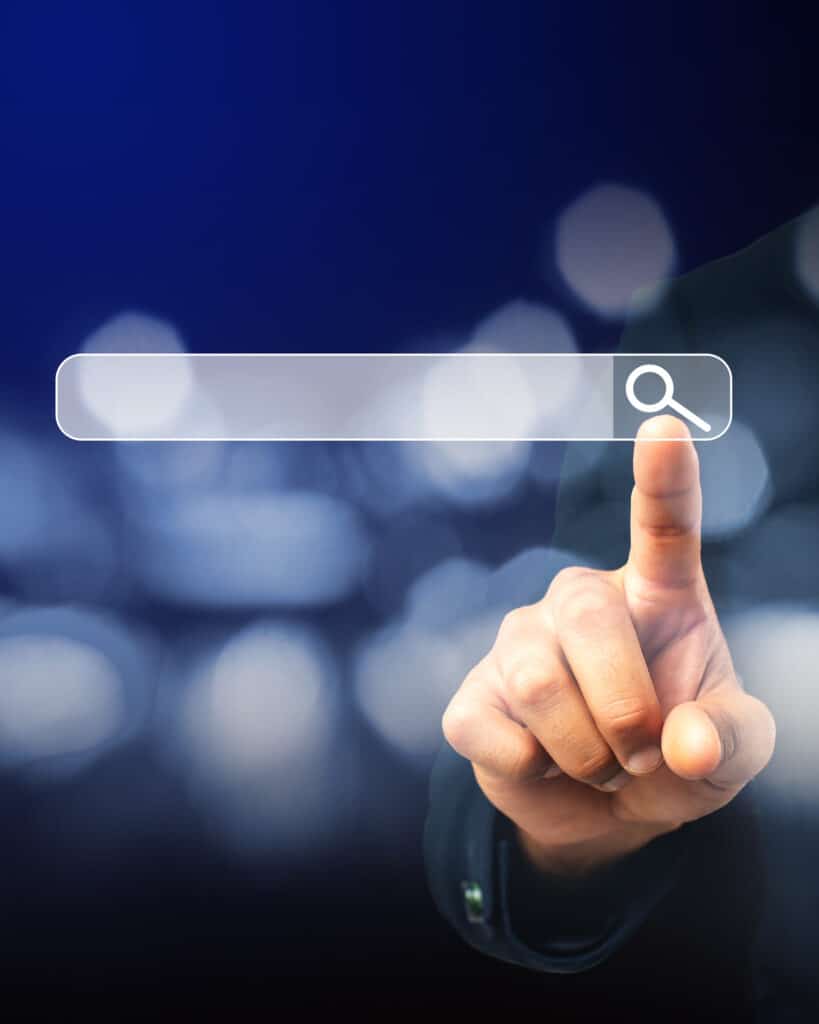 Your benefits at a glance
Data archive reactivation
Fewer support requests due to efficient processing
Matching search results in record time
Minimize effort: click through the data galaxy
Cost savings through higher performance
That is how the search for information is done today in-house & outside
Match for added value: these six features work in concert
Cognitive Content Analysis
#cognitive_document_analysis #indexing #scoring
Our machine learning models for text and image recognition extract all relevant information from the content of entire documents, articles, and images and then create an index. Since the context is taken into account here, they can directly prepare the appropriate information for a quick search result query.
Keyword Matching
#matching #keywords #filtering
In addition to the content, our system also indexes all relevant keywords and identifiers. This makes it possible, for example, to search internally for specific item numbers, personas or even different versions. Filter functions such as country specification also help customers with targeted searches.
Universal Language Skills
#multi_language #neuralnetwork #translation
This AI solution recognizes the respective language and can automatically translate back and forth between languages. If, for example, English is identified as the source language, the AI can translate to German or any other target language. Furthermore, the AI can use any pre-selected language by default.
Smart Search
#nlu #nlp #linguistik
By means of Natual Language Understanding/Processing (NLU + NLP), the artificial intelligence is able to analyze texts, e.g. questions and queries. To correctly match the appropriate information to the question, it then maps the search query according to its intention. This way, it ascertains that search results contain only relevant information.
Keyword Highlighting
#nlp #nlu #highlighting
After processing the content, our Artificial Intelligence is able to highlight relevant text passages and content details from the search query. Even in large documents, this allows you to directly find the information you are looking for exceedingly fast, saving you valuable time.
Deployment of Information
#gui #focus #efficiency
Different use cases require different results. Even though our system is designed as a ready-to-run application, presentation mode and content are customized according to your needs. The deployment of relevant results is a given for us - the rising wind beneath the wings of your branding.
Semantic Search: Many possibilities. One solution.
Supporting different individual departments and interlinking them. THIS is how progress in its entirety happens.
Semantic Search is the optimal solution for digital administrative management that also provides substantial support in operational activities. Even in the first few months, you can expect to reduce reporting efforts by around 50%.
With a responsive app, for example, your team can conveniently manage production line reporting. Behind the scenes, the AI compares reports and analyzes the actual performance. Based on prior solutions to similar problems, suggestions are generated which then appear on your dashboard.
Plus: Our AI solution is self-governed and limitless. You can easily roll it out across multiple company sites and ensure that your business benefits completely to the fullest.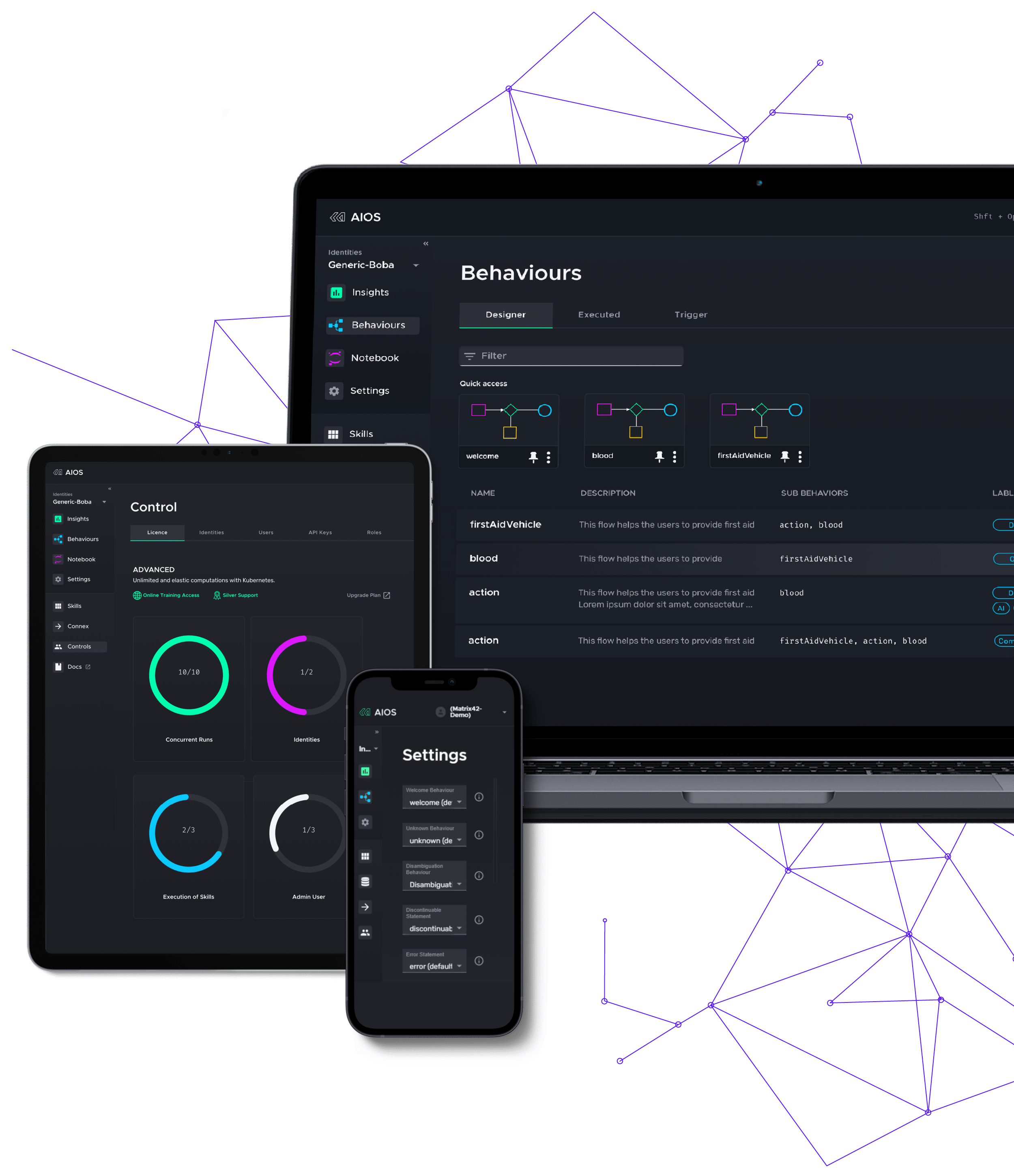 You too can benefit from the advantages of AI-supported Semantic Search. Request a non-binding personal consultation with our AI experts now.
Our AI application adapts to your needs and integrates easily with your software infrastructure.
Business value is created only with the right software integration into your infrastructure. The AI-as-a-service concept makes the integration of artificial intelligence simply easy, which is done via defined and standardized APIs.
Our AI solution runs on AIOS, our AI platform. No matter which services you want to use and interconnect with other applications within your infrastructure, AIOS will make it possible.
Support from start to finish and beyond
We take care of a smooth integration into your infrastructure and are also available for you around the clock, thereafter.
Hosting & Operations
AI Platform AIOS
Service & Support
Hosting & Operations
Our three hosting variants:
Public Cloud: As AI-as-a-Service provider we guarantee 99.9% availability –
dynamically scalable with shared resources as a cost-effective variant 
Private Cloud: Data secure hosting in a private data center
OnPremise: Integration into your internal infrastructure is possible as well
You decide, we deliver – with our AI platform, up and running in just 30 days! 
AI Platform AIOS
Service & Support
Any questions about the AI Solution we just presented? Let's talk about it.
To respond to your request, we process the data you'll provide in the form to the right. Thank you for taking the time to fill it in!
You can revoke your consent to this at any time. Please refer to the confirmation email and our privacy policy for more detailed information on data protection.
Artificial intelligence starter kit
Your companion with expert knowledge: We facilitate your entry into the AI world!

The three-step AI starter kit from Leftshift One enables your company to easily find its own AI solution. The 360° Company AI Check assesses your company's AI potential and thus offers the perfect start. If you are already clear about this, a thorough data analysis (Private Data Audit) sets the course for the final step: Together with your team, our AIOS Task Force will develop a custom AI application in a 48h-Datathon. 
Decide how you want to get started. But: Start your AI future now!