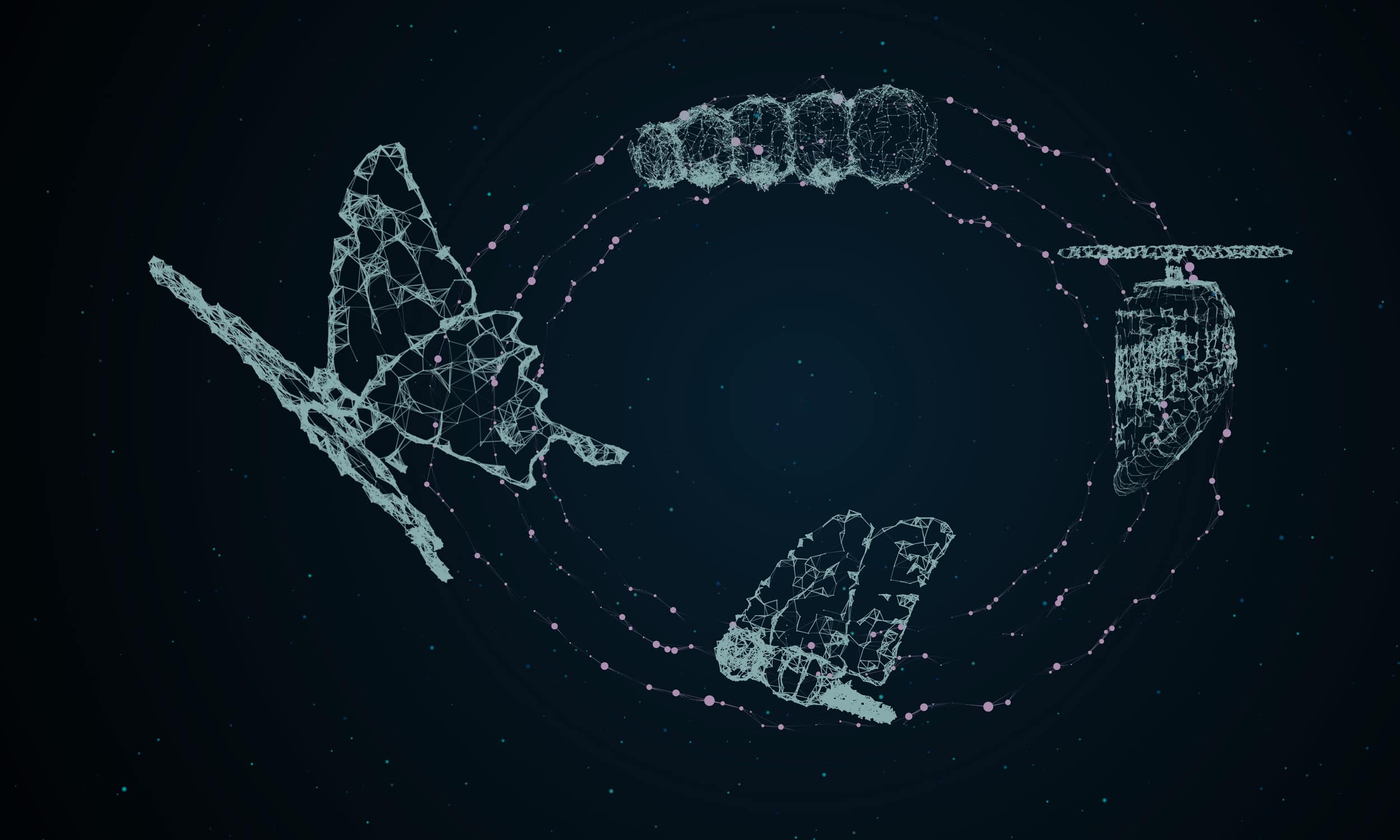 AI for beginners and the more advanced
With the three-step starter kit for artificial intelligence, your company can easily make its way to its own AI solution. As your personal companion with expert knowledge, we will guide you in the right direction until you outpace your competitors on your own.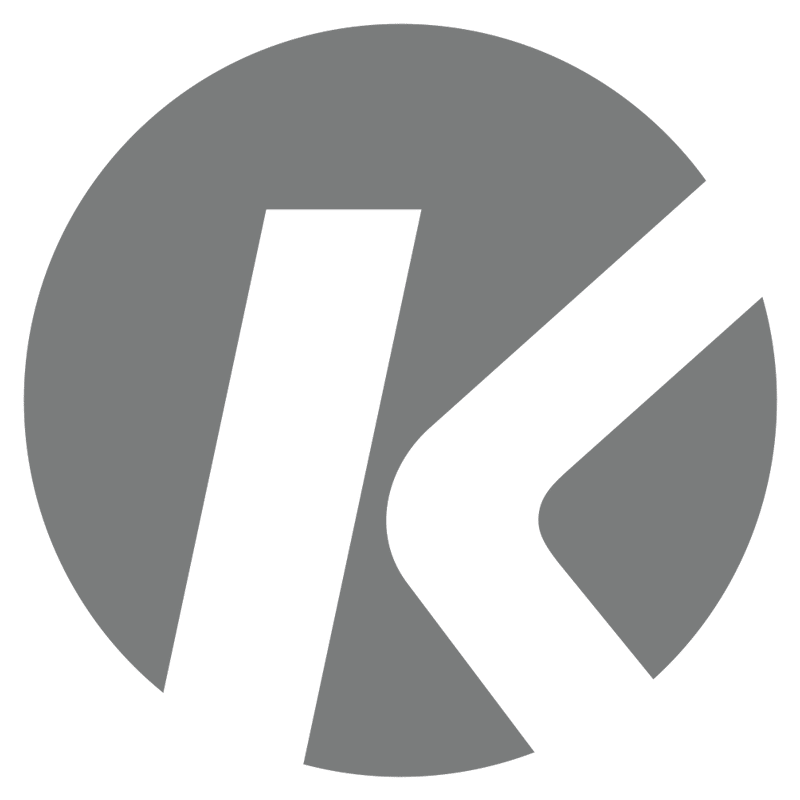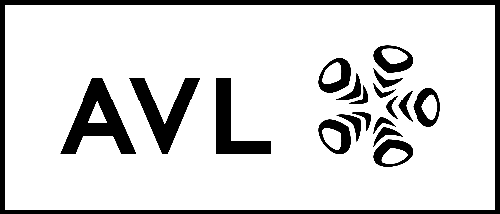 honest feedback goes a long way
For an AI solution that suits you truly
All beginnings don't have to be difficult. With our interactive 360° Company AI Check, we jointly determine the AI potential of your company and thus find the appropriate entry point. Once the right starting points have been identified, a thorough data analysis (data audit) lays the foundation for the subsequent implementation. In the final step, your team works with our AIOS task force of AI experts to create a finished machine learning application in a 48-hour datathon – tailored to your individual needs.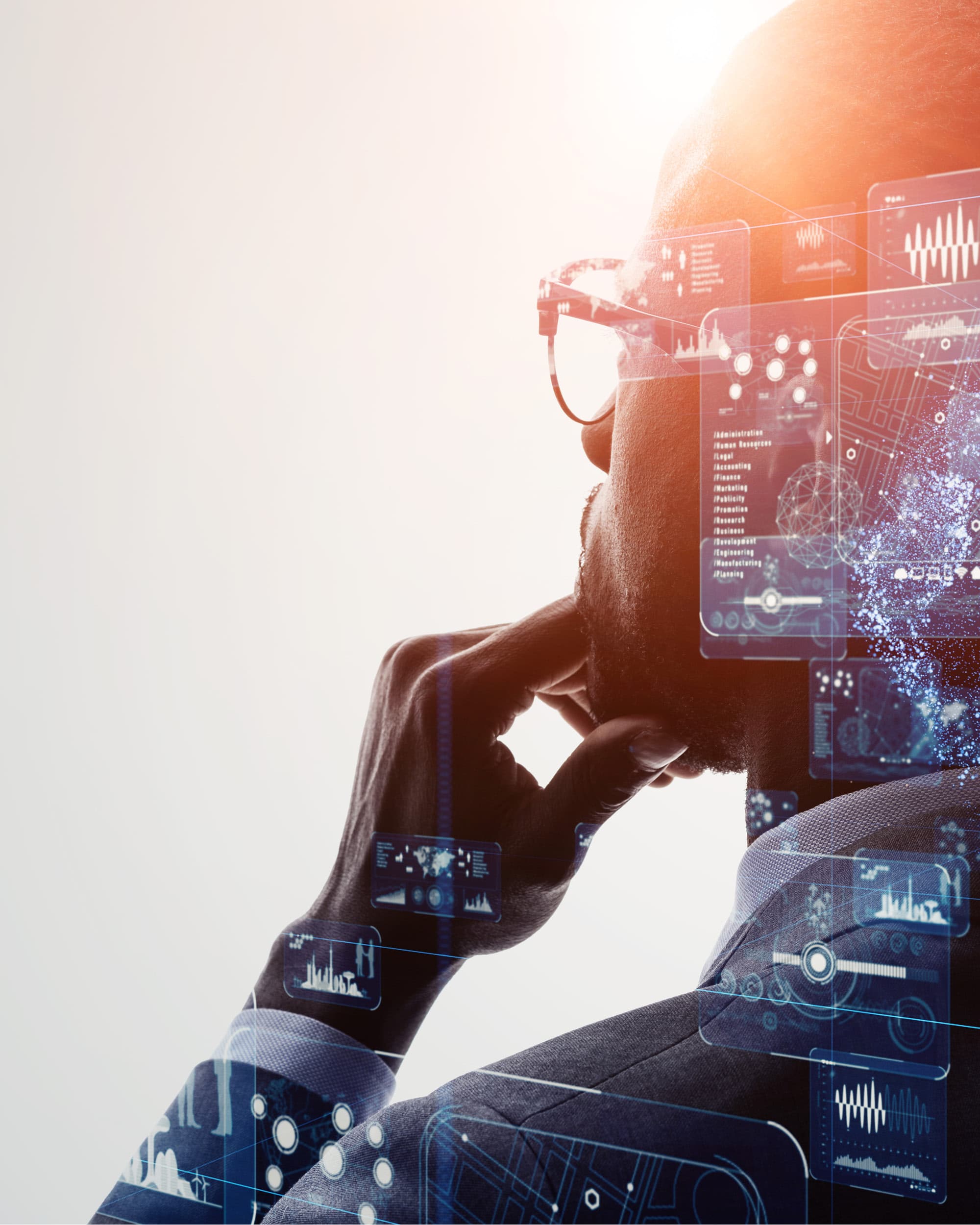 conducted & AI potential  successfully identified.
completed & customer data evaluated for AI use.
performed & ready-to-use ML solutions created.
convinced by the leightweight AI of Leftshift One
Finally exploiting full potential
Are you and your company ready for the next level?

Let's find out!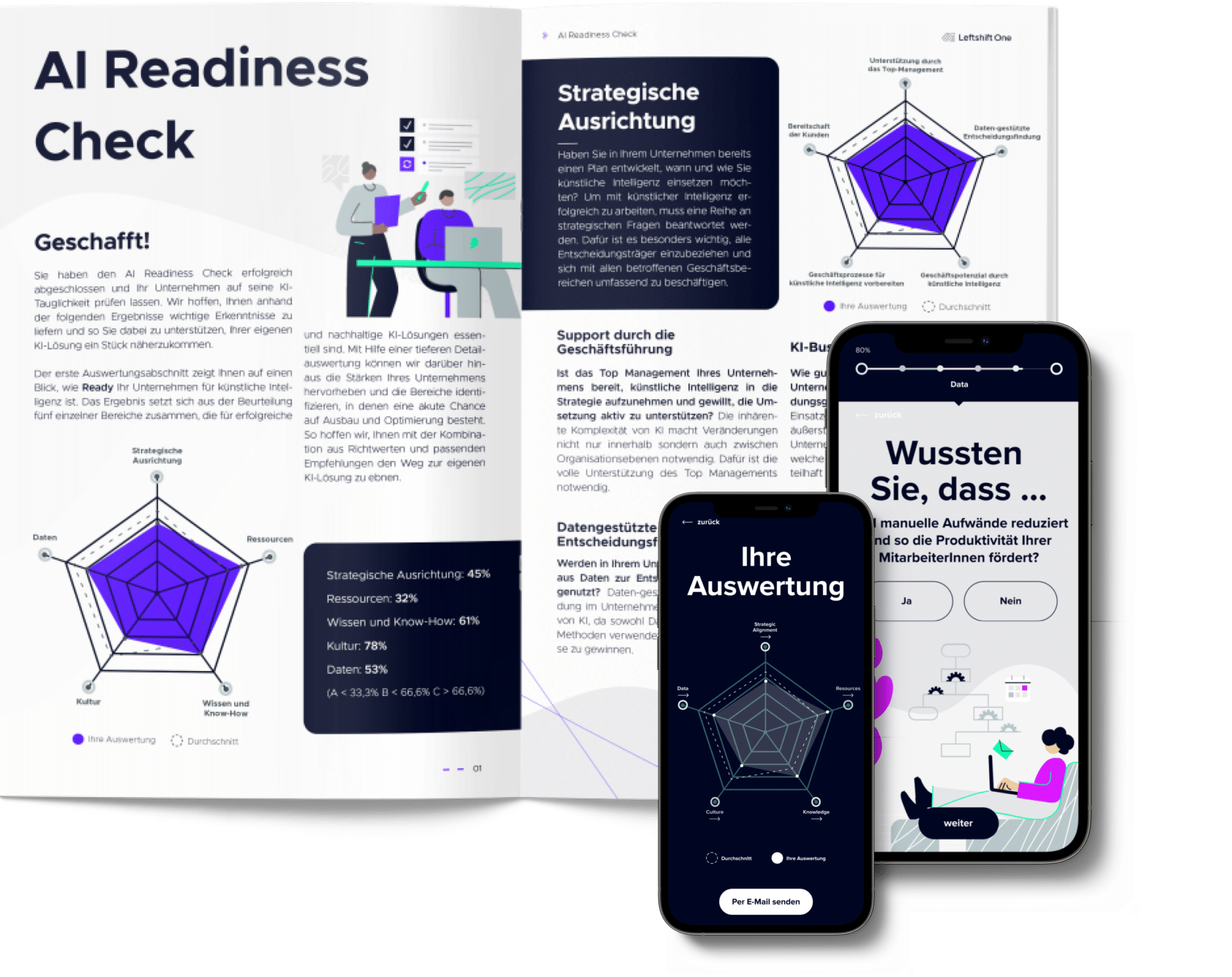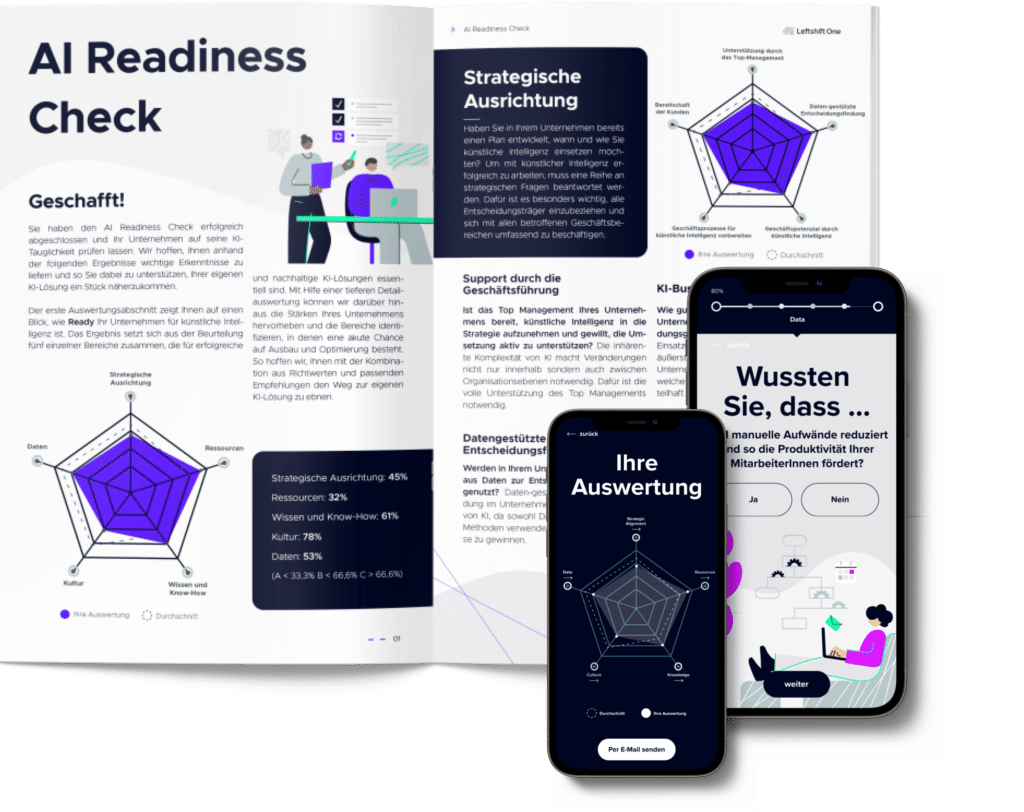 The 5 dimensions
Data
Ressources
Know-How
Culture
Strategic Alignment
Let's unlock the digital world
Data is the true key to AI success
In an exclusive data audit, we analyse all of your company's data for further processing in machine learning. We check the quality and quantity of the data and convert it into a machine-readable format (preprocessing). If data is available in sufficient quantity and quality, the implementation of an own AI solution is already in the pipeline.
Data Audit at a glance: 
Data analysis
Checking quality and quantity of data
Preprocessing & adjusting into machine readable format
Definition and selection of ML algorithms 
Machine learning validation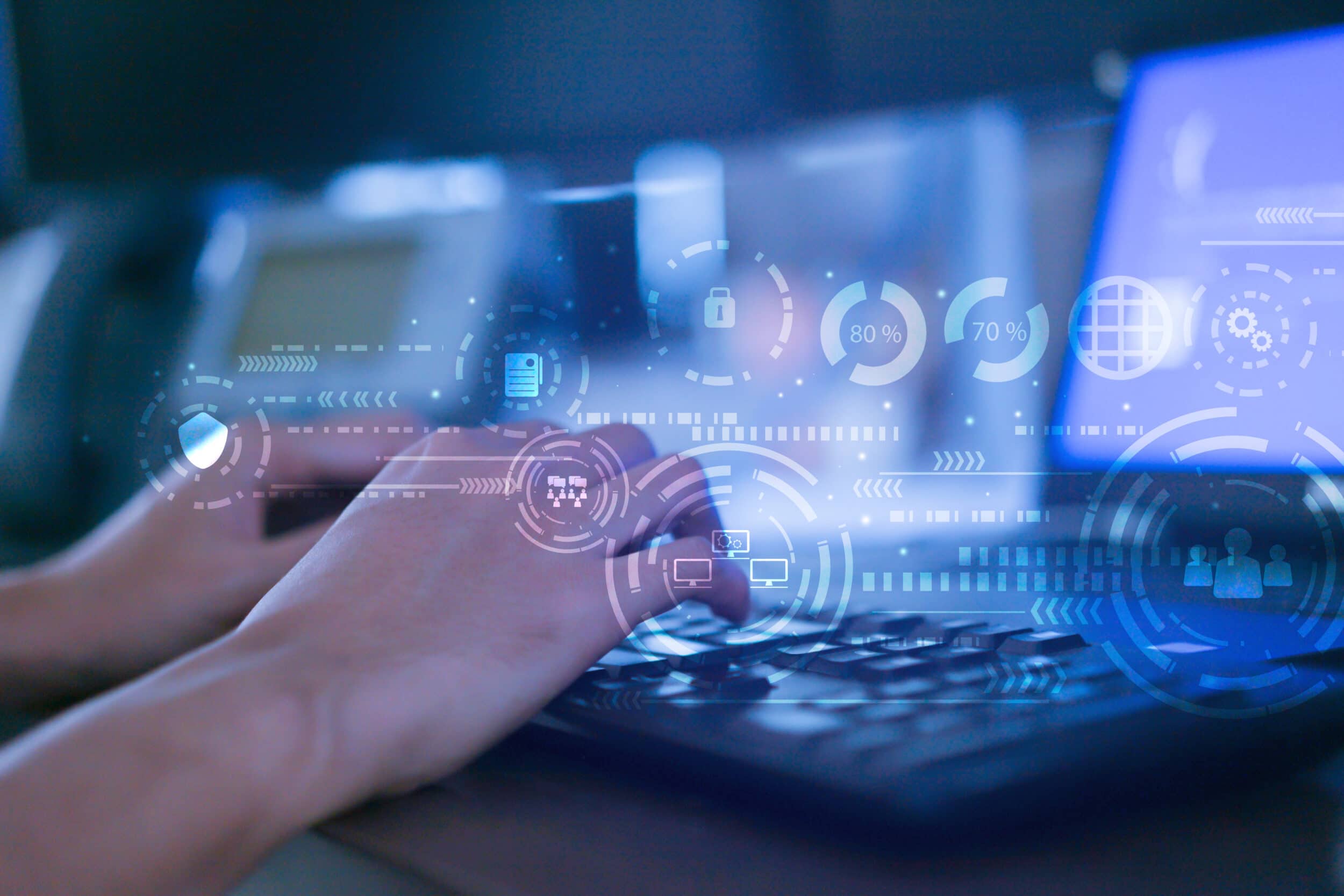 feasibility analysis for artificial intelligence
A working Prototype in just two days - with the AIOS Task Force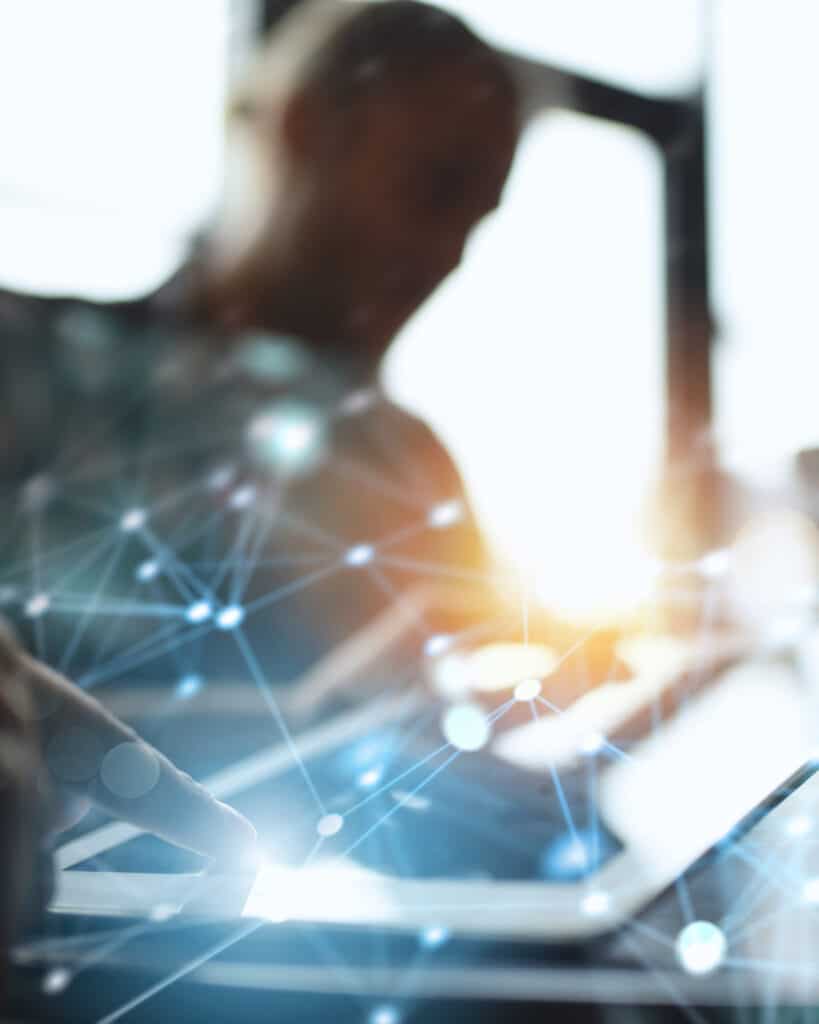 The Datathon in a nutshell
In this short period of time we develop a use case, which we simulate with corresponding data, realize and finally check for success. 
The 5 phases of the datathon:
Kick-Off
Use Case Definition
Data Management
Machine Learning
Customer Success
Further insights for absolute transparency
The 5 Phases of the 48h-Datathon in more detail
Kick-Off
#preparation #coordination
In the first step, we will cover the topic of "Agile Machine Learning" and define the process of the Datathon. Then we clarify responsibilities and working methods so that we can work together productively and time efficiently.
Use Case
#goals #scope #toDos
Together we discuss all aspects of the selected use case and define common goals. We define the scope of the use case and derive all necessary work packages and tasks within the datathon.
Data Management
#collect #select #prepare
All necessary data is collected, selected and prepared for the machine learning model. This is always done together with the customer, as he has the specific domain know-how. Thus, we all have a common picture of the database.
Machine Learning
#featureengineering #training #evaluation
Finally our AI experts start feature engineering and training of the machine learning model. This is an iterative process with the goal of verifying feasibility and evaluating KPIs in the limited time available.
Customer Success
#reporting #aiServices #aimodel
The final phase confirms the feasibility of the use case. The customer then has an end-to-end machine learning model that is implemented in the form of AI-as-a-Service and used independently of the integration via API. A final report provides insight into all findings.
Start Into the future now
Develop an
AI strategy
today
You too can benefit from the advantages of an AI-supported application. Request a non-binding personal consultation with our AI experts now.