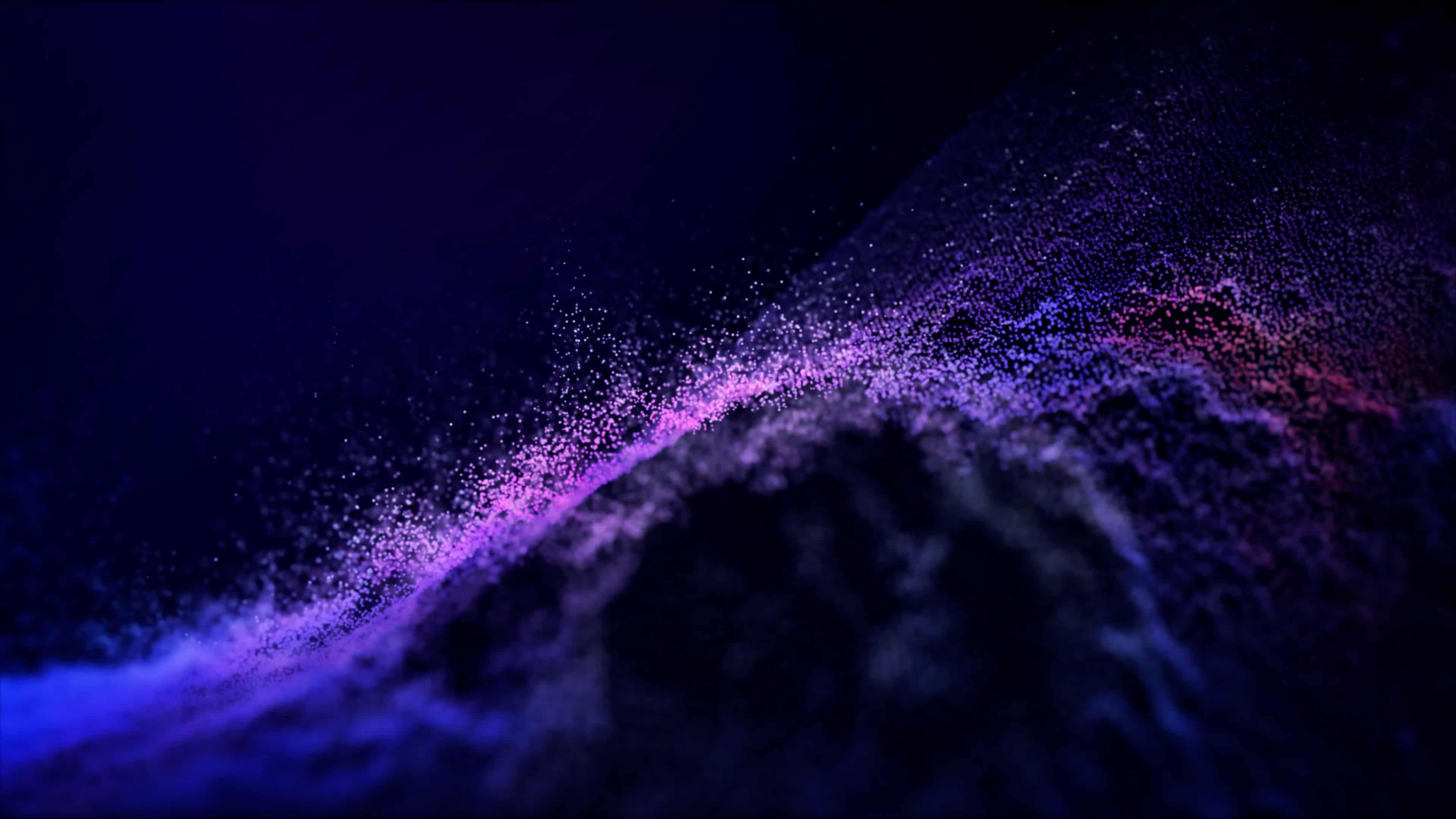 Stay competitive, stay innovative with AI-as-a-Service
The day has only 24 hours? Artificial intelligence can help you automate your business and production processes and make them more efficient. So that you can now integrate and put AI into use more quickly and easily, we offer AI-as-a-Service. We take care of the AI so that you have time for your business.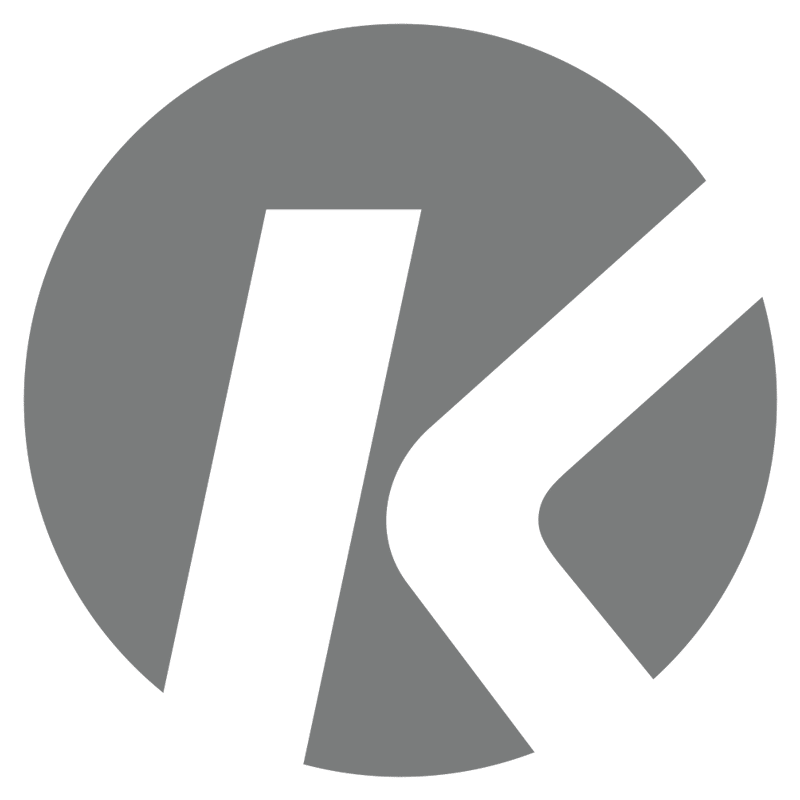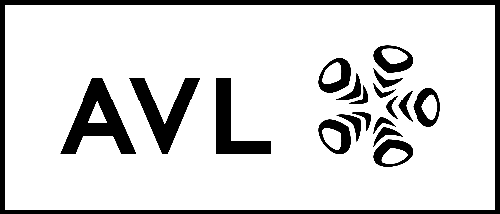 What AI-as-a-Service can do for you
Ready for easy integration into your running systems for immediate use.
We guarantee a smooth operation that supports and drives your business at all times.
We take care that our models continuously learn and grow together with you.
No black box: You have full control through traceable & transparent models.
Preconfigured base AI models allow us to realize your AI projects faster & more appropriately
Artificial Intelligence as a Service (AI-as-a-Service) enables companies to fully benefit from the advantages of AI:
Automate & optimize business and production processes to increase quality and save costs
Gain insights from data analytics, identify patterns and make predictions
Implement AI projects faster and in a customized way for long-term & sustainable success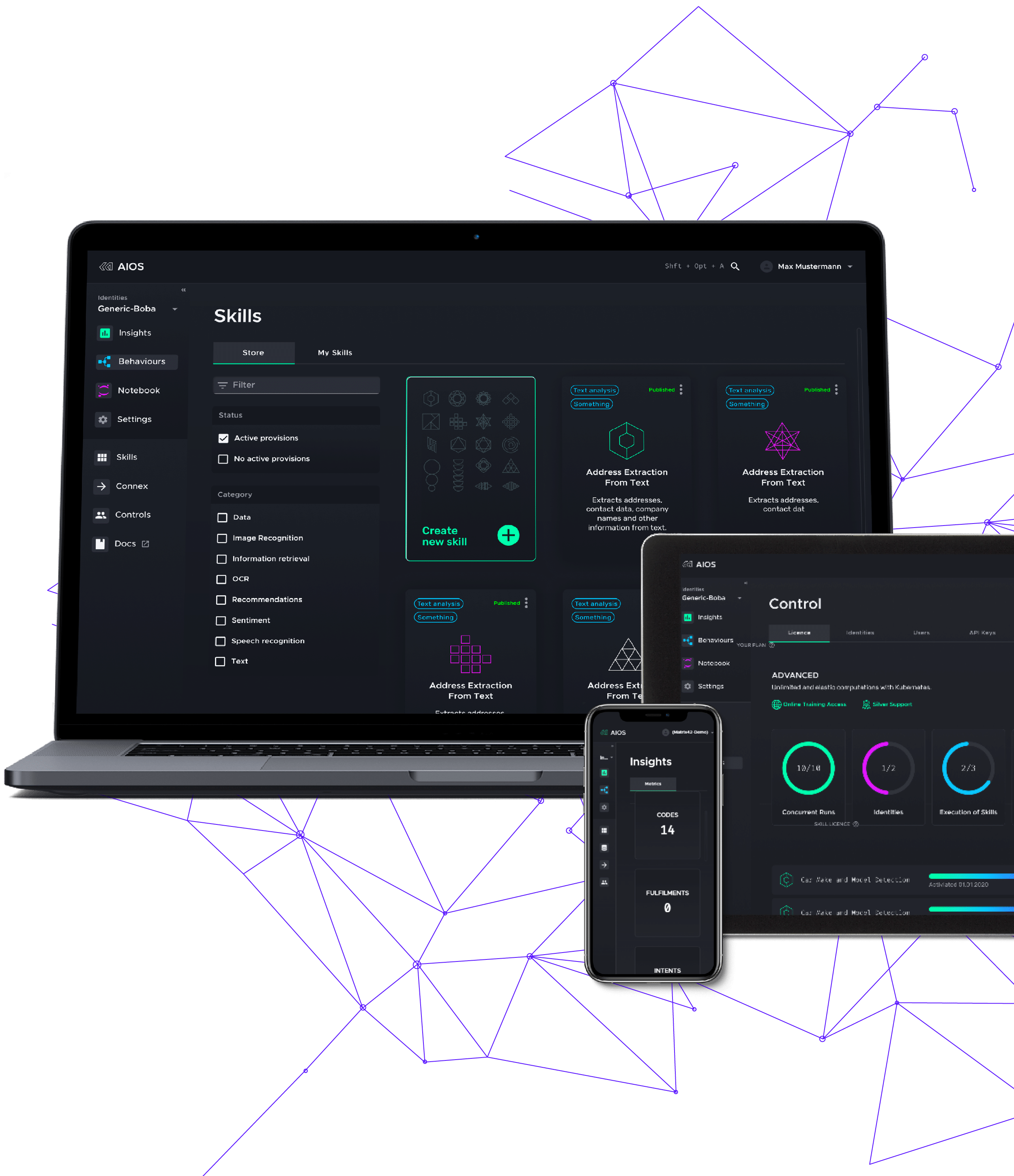 ML models as a service to give your business wings
AI-as-a-Service schnell & einfach nutzen
Head in the clouds? With the AI Starter Kit, AI dreams become reality
Most AI projects fail before they even reach project status. Common reasons: too complicated, too unprepared, just plain overwhelming.
That's why we developed the AI Starter Kit: An in-depth analysis of your company's challenges, your business processes and your data enables us to identify realistic use cases and walk with you every step of the way.
This is how we ensure you to achieve your AI goals faster and better and also always add value to your company in the long term.
Individual project - reach a MVP in only 30 days
This could be your agile AI project...
we have an eye on your expenses
No risk of getting cold feet - our AI is energy efficient!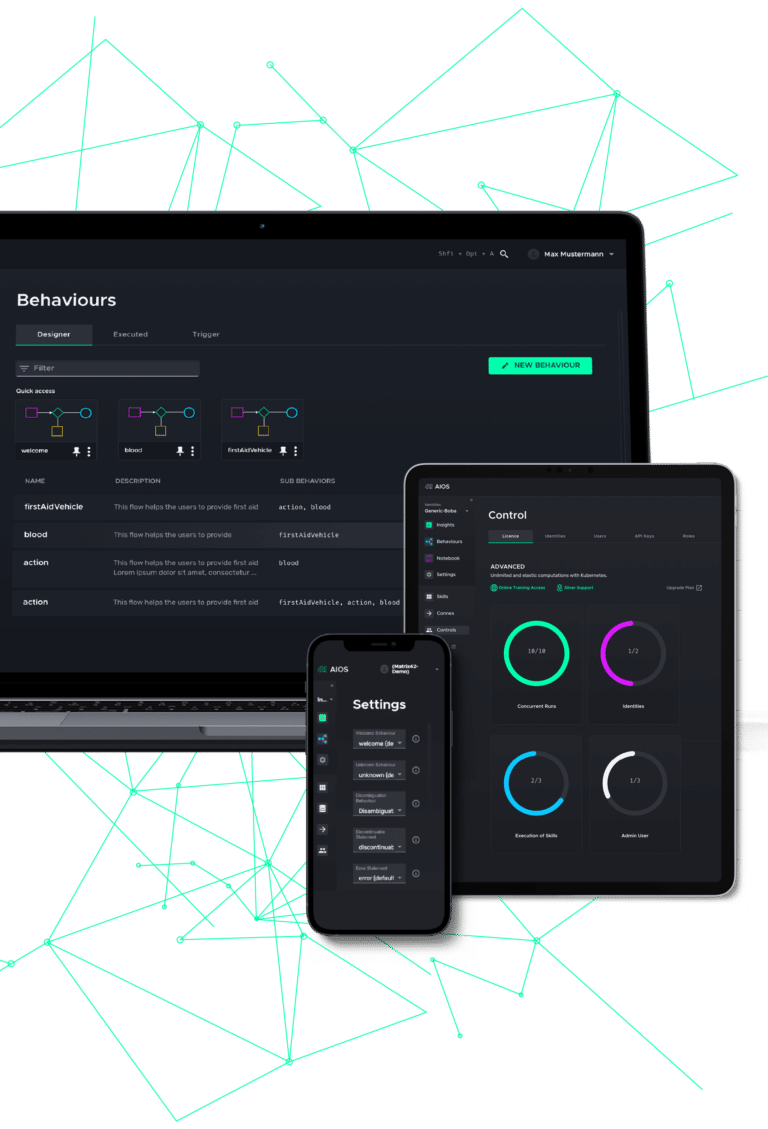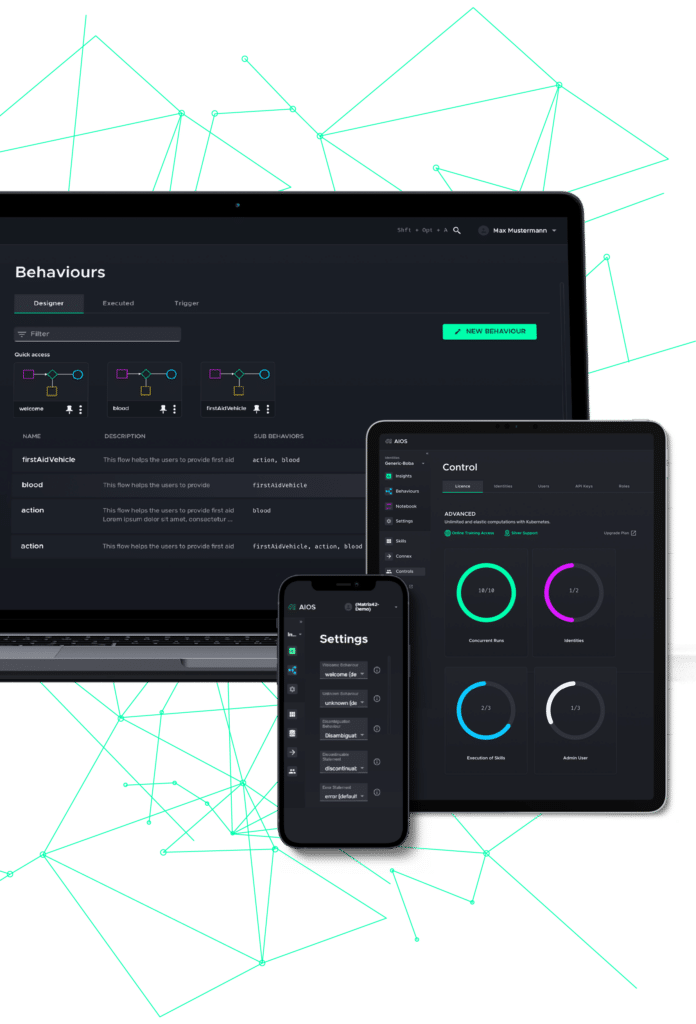 AI Model Cost Optimization
Our models are designed to be extra lightweight so that they operate efficiently and save resources. This is how we guarantee high performance at a low cost factor.
Transparente Pricing Model
Our AI services are dynamically scalable and adapt to your needs. With guaranteed cost transparency and simple billing, you have an overview of your reseller revenue at all times.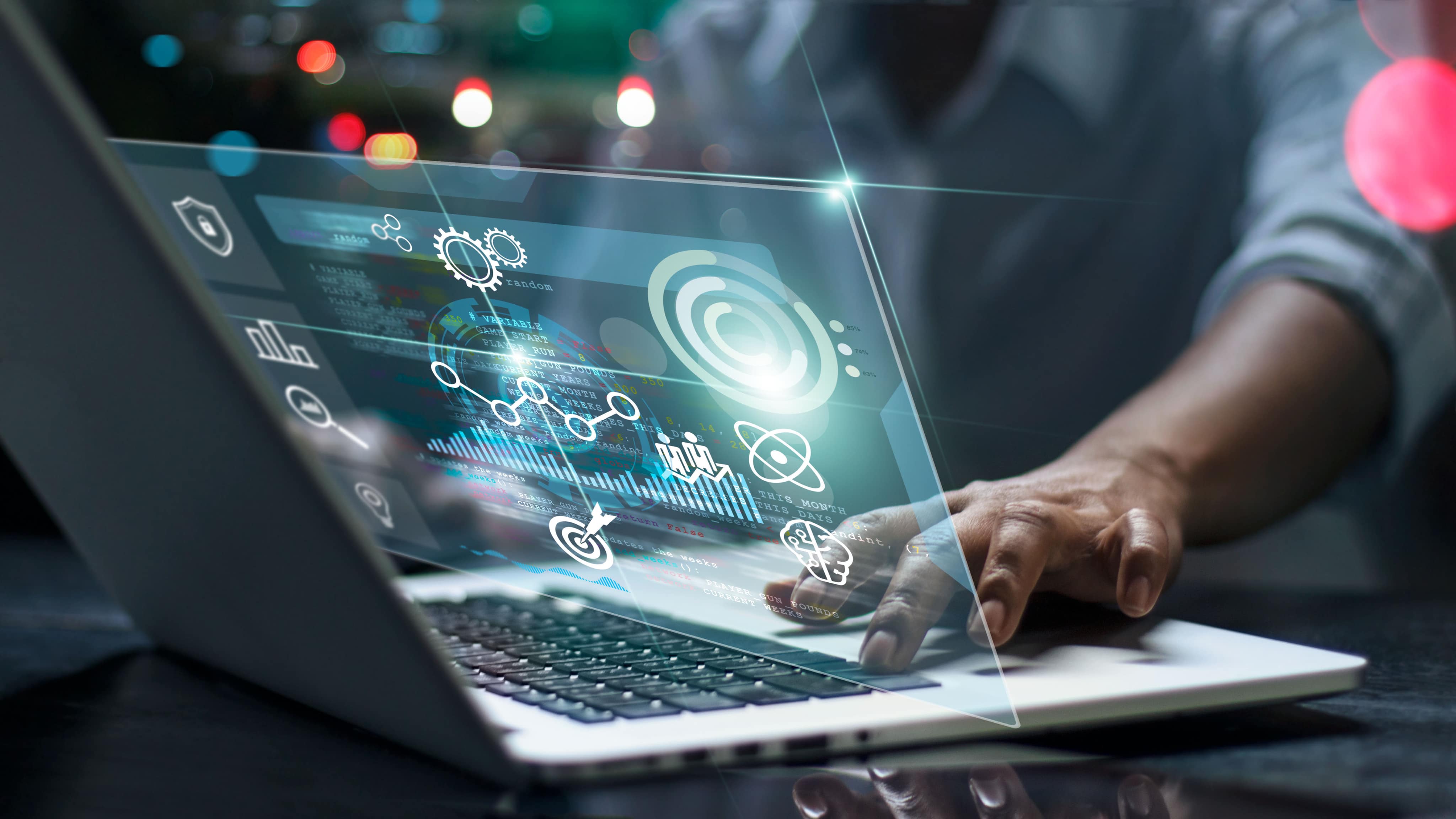 Data sovereignty: Maintain control
We match your unique needs with the right infrastructure for independent machine learning models and a successful AI application:
Need easy and fast scalability? Use our AI in the cloud!
Scalability in your own data center? Private cloud is the solution for you!
Absolute data sovereignty and security? We integrate with you OnPremises

Our trustworthy and explainable models are continuously learning
Explainable AI techniques enable a visionary approach
The most important thing for positive interaction between humans and machines is that the AI's decisions are explainable and comprehensible. This way, we can ensure that we derive ethically justifiable, reproducible actions from them. 
Continuous learning of our models allows us to constantly improve our AI and grow with it.
Authenticity means using artificial intelligence only where it adds real value.
We need to use AI where it makes sense, is energy efficient as well as cost effective to solve problems in a sustainable way.
Launching into the future with ai-as-a-service
Stay competitive, stay innovative with Leftshift One
Expand your product portfolio with artificial intelligence and create added value to your business output. Profit from a non-binding personal consultation with our AI experts.